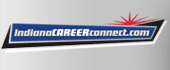 Job Information
CBRE

Building Engineer, Utilities Operator

in

INDIANAPOLIS

,

Indiana
Building Engineer, Utilities Operator
Indianapolis, Indiana, United States
New
Facilities Management/Engineering/Maintenance
Requisition # 21006465
Post Date Feb 25, 2021
RESPONSIBILITIES
Support Development Facilities Services utility operations. Activities include: system monitoring and response, facility inspections, and communication to key customers/system owners.
ESSENTIAL DUTIES AND RESPONSIBILITIES
Utilize advanced skills to perform maintenance and monitor a critical facility. Working under limited supervision, monitors building system operations and performance, responds to alarms and corresponds with key customers and support personnel. Utilizes trade skills such as carpentry, plumbing, electrical, painting, roofing, heating, cooling, etc. to make repairs and adjustments as appropriate. Additional Key Responsibilities:
Maintain a safe work environment.
Operate and support all plant engineering owned utility systems in PR&D buildings in a compliant manner
Monitor and respond to alarms for PR&D buildings
Performance management and development planning (GPAS)
Ensure facilities are maintained in a safe and operable state
Ensure staffing for 24/7 monitoring and response of utility systems and proper communication of issues
Maintain personal training plan at 100% to ensure compliance with all aspects of HS&E, Quality and Regulatory Agencies
Performs other duties as assigned.
SUPERVISORY RESPONSIBILITIES
No formal supervisory responsibilities in this position. May provide informal assistance such as technical guidance and/or training to coworkers. May coordinate work and assign tasks.
QUALIFICATIONS
To perform this job successfully, an individual must be able to perform each essential duty satisfactorily. The requirements listed below are representative of the knowledge, skill, and/or ability required.
Reasonable accommodations may be made to enable individuals with disabilities to perform the essential functions.
EDUCATION and EXPERIENCE
High school diploma or general education degree (GED) and a minimum of four years of related experience and/or trade school training.
Utilities, maintenance and/or operations background with basic computer skills and CMMS experience would be beneficial. Employee must be able to work in confined spaces, work on ladders/scaffolds, use PPE and lift 40 pounds.
CERTIFICATES and/or LICENSES
Universal CFC certification preferred. Additional certification in one or more of the following: electrical, mechanical, HVAC and refrigeration systems, process controls, mechanical power transmissions, painting, plumbing, carpentry or engine repair. Certifications/licenses as may be required by local or state jurisdictions.
COMMUNICATION SKILLS
Ability to comprehend and interpret instructions, short correspondence, and memos and ask clarifying questions to ensure understanding. Ability to write routine reports and correspondence. Ability to respond to common inquiries or complaints from clients, co-workers, and/or supervisor. Ability to effectively present information to an internal department and/or large groups of employees.
FINANCIAL KNOWLEDGE
Requires basic knowledge of financial terms and principles. Ability to calculate simple figures such as percentages.
REASONING ABILITY
Ability to solve practical problems and deal with a variety of concrete variables in situation where only limited standardization exists. Requires intermediate analytical skills.
OTHER SKILLS and ABILITIES
Uses personal computer and / or PDA for work order system, email, ESS and training. Basic skills with Microsoft Office Outlook. Physical requirements include stooping, standing, walking, climbing stairs / ladders and ability to lift / carry heavy loads of 50 lbs. or more.
SCOPE OF RESPONSIBILITY
Decisions made with general understanding of procedures and company policies to achieve set results and deadlines. Errors in judgment may cause short-term impact to co-workers and supervisor.
SAFETY
Responsible for personal safety and the safety of those who are affected by your work. This includes but is not limited to:
Complete all required and assigned HSE training at a satisfactory level
Follow all activity policies and procedures, including all HSE-related requirements at all times
Participate in all HSE-related programs & activities as required, including incident investigations, interviews, auditing and assessment, etc.
Report any conditions which you feel could result in an accident or injury and / or stop work if required
US Company Profile
About CBRE Group, Inc.
CBRE Group, Inc. (NYSE:CBRE), a Fortune 500 and S&P 500 company headquartered in Los Angeles, is the world's largest commercial real estate services and investment firm (based on 2019 revenue). The company has more than 100,000 employees (excluding affiliates) and serves real estate investors and occupiers through more than 530 offices (excluding affiliates) worldwide. CBRE offers a broad range of integrated services, including facilities, transaction and project management; property management; investment management; appraisal and valuation; property leasing; strategic consulting; property sales; mortgage services and development services. Please visit our website at www.cbre.com.
CBRE, Inc. is an Equal Opportunity and Affirmative Action Employer (Women/Minorities/Persons with Disabilities/US Veterans)
CBRE