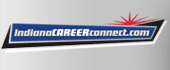 Job Information
Continental Carbonic Products Inc

Branch Manager in Training

in

Indianapolis

,

Indiana
Overview
Continental Carbonic Products, Inc. specializes in the manufacture and distribution of dry ice and liquid carbon dioxide. The company is also the nation's largest distributor of dry ice blasting equipment.
Continental Carbonic maintains a reliable network of 40 dry ice distribution facilities located strategically throughout its service area. This integrated distribution network ensures that Continental Carbonic can quickly react to customers' needs.
BRANCH MANAGER IN TRAINING
Branch Manager in Training MUST HAVE EITHER CLASS A OR B CDL
Responsibilities
RESPONSIBILITIES:

Support Area/ Group Managers in their operations

Must be willing to be trained on and conduct Safe Start training classes

Assist in the training and evaluation of the team of commercial drivers

Assess, troubleshoot and solve daily operational and customer situations

Drive trucks of varying sizes to execute deliveries when the customer's needs dictate

Must maintain an effective working relationship with team of drivers, upper management, local vendors and our customer's team of employees

Must be able to ensure completion of all preventative maintenance and repairs on all equipment

Perform other duties as assigned.

Working knowledge and ability to learn applicable DOT rules and regulations, equipment, and all company policies and procedures

Safe driving practices

Communicate effectively both written and orally

High school diploma and 2 years' experience operating a commercial motor vehicle

Prior managerial experience in a transportation setting is a plus
Qualifications
Benefits for full time employees include Paid Vacation, Holidays, 401k, Group Insurance including Dental, Vision and Life, Wellness Benefit, Tuition Reimbursement, and Opportunities for Advancement.
For more information about our organization, visit our website at .
Continental Carbonic is an Equal Opportunity Employer. All qualified candidates will receive consideration for employment without regard to their race, color, religion, sex, national origin, or status as a qualified individual with a disability or protected veteran status.
#CB
of Openings1
DepartmentDistribution