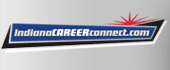 Job Information
Envigo RMS, Inc.

Barrier Group Leader

in

Indianapolis

,

Indiana
Envigo provides the broadest range of research models and related services to the pharmaceutical and biotechnology industries, government, academia, and other life science organizations. We pride ourselves on recruiting the best - professional, forward thinking, enthusiastic and highly motivated people who are passionate about what we do and believe in what we stand for…making a difference in people's lives. We are evolving to become the best company to work with and to work for. Come and join us as an Barrier * *Group Leader at our Indianapolis, IN location - we have an exciting future ahead!
_Is this you?_
The candidate will assist in leading all aspects of rabbit production and order preparation with clear knowledge of SOP's and other regulatory agencies as well as AAALAC, USDA and IACUC.
_Primary ways the Barrier Group Leader will contribute to the Envigo team:_
Lead the breeding operation including selection, number of breeding, and retirement of unproductive breeders.
Oversee the order selection, packing, and pre-shipment activities.
Ensure adequate feed is available and daily feeding is completed
Assure that all production activities are completed on time
Maintain clean and sanitary facilities that enhance husbandry.
Provide manage/supervisor feedback on employee performance. .
Ensure compliance with all SOPs and regulations including data documentation
Participate in special projects and activities including AALAS, Health & Safety committees, training sessions, etc.
Other duties as requested.
_We are looking for the following from the _ * _ _ Barrier Group Leader* * _ _ :*
ALAAS certification.
Five years experience in lab animal production including proven interpersonal skills.
_Envigo offers benefits including:_
Generous paid time off
Paid holidays
Medical, dental and vision insurance
Health savings account
Flexible spending account
401k
Envigo is an EOE, including disability/vets.
Req ID: 8096
Location: Indianapolis, IN
Department: Operations/ Production