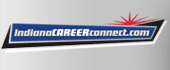 Job Information
IQVIA

Associate Scientist, Invitro Metabolism - Future Opportunities

in

Indianapolis

,

Indiana
Q2 Solutions is a leading clinical trial laboratory services organization with end-to-end laboratory services and secure, enterprise-wide biospecimen and consent management solutions. With a relentless focus on quality and innovation, Q2 Solutions uses its global experience and scientific expertise to transform science and data into actionable medical insights that help customers improve human health. A joint venture of IQVIA (formerly QuintilesIMS) and Quest Diagnostics, Q2 Solutions combines the best of each parent organization's clinical trials laboratory services capabilities to fulfill its mission of treating each sample as if a life depends on it.
This posting is for future opportunities
PURPOSE
Under supervision, carry out sample assays and/or analyses, assist with result compilation, assist with protocol and/or report writing, and conduct laboratory maintenance.
RESPONSIBILITIES
Under supervision, plan and prepare certain predefined assays and/or analyses and carry out study conduct.

Assist with compilation of results.

Assist with protocol and/or report writing.

Responsible for delivery of results in accordance with the project time schedule.

Assist in basic equipment maintenance and operational verification of laboratory equipment.

Assist in archiving of data and results.
REQUIRED KNOWLEDGE, SKILLS AND ABILITIES
Basic knowledge of laboratory equipment and instrumentation, with particular focus on instrument use and maintenance.

Ability to work in a team environment.

Ability to implement good laboratory practices and other standards within area of responsibility.

Good documentation skills; ability to manage and maintain complete and accurate records of experiments.

Good organizational skills.

Attention to detail and accuracy in work against milestones or goals.

Basic computer skills.

Excellent written and oral communication skills.

Ability to effectively manage multiple tasks.

Knowledge and implementation of safe laboratory practices.
MINIMUM REQUIRED EDUCATION AND EXPERIENCE
High School diploma and 5 years' relevant lab experience ; or Bachelor's degree in chemistry, biochemistry, or biology or related field; or equivalent combination of education, training and experience.
PHYSICAL REQUIREMENTS
Work is performed in a laboratory environment, full manual dexterity and visual acuity required.

May be exposed to potential physical harm from hazardous chemicals, infectious diseases, blood-borne pathogens, toxic materials, toxic gases, electrical hazards, dangerous tools and equipment use of keyboard requiring repetitive motion of fingers

Regular sitting or standing for extended periods of time
IQVIA is an EEO Employer - Minorities/Females/Protected Veterans/Disabled
IQVIA, Inc. provides reasonable accommodations for applicants with disabilities. Applicants who require reasonable accommodation to submit an application for employment or otherwise participate in the application process should contact IQVIA's Talent Acquisition team at workdayrecruiting@iqvia.com_ to arrange for such an accommodation.
IQVIA is a world leader in using data, technology, advanced analytics, and expertise to help customers drive healthcare – and human health – forward. Together with the companies we serve, we are enabling a more modern, more effective and more efficient healthcare system, and creating breakthrough solutions that transform business and patient outcomes.
To get there, it takes diverse skills and a curiosity to explore new possibilities. No matter your role, everyone at IQVIA, including our colleagues at Q² Solutions, contributes to our shared goal of improving human health. Thank you for your interest in growing your career with us.
IQVIA