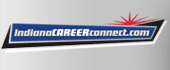 Job Information
IQVIA

Associate Scientist, Discovery - Future Opportunities

in

Indianapolis

,

Indiana
Q2 Solutions is a leading clinical trial laboratory services organization with end-to-end laboratory services and secure, enterprise-wide biospecimen and consent management solutions. With a relentless focus on quality and innovation, Q2 Solutions uses its global experience and scientific expertise to transform science and data into actionable medical insights that help customers improve human health. A joint venture of IQVIA (formerly QuintilesIMS) and Quest Diagnostics, Q2 Solutions combines the best of each parent organization's clinical trials laboratory services capabilities to fulfill its mission of treating each sample as if a life depends on it.
This posting is for future opportunities
Job Overview
Working under close supervision of Discovery management team, works with senior scientific staff to successfully develop sample preparation and LC/MS bioanalytical procedures for drug discovery projects.
Responsibilities
• With direct guidance from senior scientific staff, learn techniques of bioanalytical sample preparation, liquid chromatography and mass spectrometry.
• Work closely with senior scientific staff to develop sample preparation and LC/MS bioanalytical procedures for drug discovery projects.
• Assist with developing routine discovery bioanalytical methods with direction from senior scientific staff.
• Perform basic method validation and sample analysis for discovery projects.
• Perform some project-related lab work.
• Communicate progress and status to the Manager of Discovery.
• When necessary, participate in client communications in cooperation with senior scientific staff.
• Provide clear instructions and guidance to assigned Lab Operations staff.
• Assist senior scientific staff in troubleshooting discovery projects.
• Maintain project documentation in accordance with departmental procedures.
• Purchase and ordering of the laboratory chemicals, supplied
Minimum required education and experience
• High School Diploma or equivalent required, Associate's Degree in a Life Sciences discipline Preferred
• 2 years' experience in a GLP laboratory environment required Or
• Equivalent combination of education, training and experience.
Required knowledge, skills and abilities
• Ability to follow verbally communicated or written procedures
• Experience in routine laboratory procedures
• Attention to detail when performing laboratory procedures
• Ability to develop clear and efficient experimental documentation
• Ability to establish and maintain effective working relationships with coworkers, managers and clients.
IQVIA is an EEO Employer - Minorities/Females/Protected Veterans/Disabled
IQVIA, Inc. provides reasonable accommodations for applicants with disabilities. Applicants who require reasonable accommodation to submit an application for employment or otherwise participate in the application process should contact IQVIA's Talent Acquisition team at workdayrecruiting@iqvia.com_ to arrange for such an accommodation.
IQVIA is a world leader in using data, technology, advanced analytics, and expertise to help customers drive healthcare – and human health – forward. Together with the companies we serve, we are enabling a more modern, more effective and more efficient healthcare system, and creating breakthrough solutions that transform business and patient outcomes.
To get there, it takes diverse skills and a curiosity to explore new possibilities. No matter your role, everyone at IQVIA, including our colleagues at Q² Solutions, contributes to our shared goal of improving human health. Thank you for your interest in growing your career with us.
IQVIA