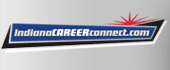 Job Information
Gene B. Glick Company

Associate Maintenance Supervisor

in

Indianapolis

,

Indiana
This position will assist our properties located in central and southern Indiana. Some overnight travel required.
Responsible for the overall development and operation of the maintenance functions on site. This person will perform and direct lower level maintenance personnel in the repair and maintenance of HVAC, electrical and mechanical systems, plumbing, grounds, structural elements, motor vehicles and equipment. This position will be assigned to a project under the supervision of a Maintenance Supervisor in order to receive practical on the job experience. This person will also serve under the direction of the Director of Maintenance Operations at the properties where there is a vacancy due to illness, scheduling or termination until the regular Maintenance Supervisor is assigned or has returned. The incumbent must be receptive to permanent positions in any location within the region or other assigned geographic area. The incumbent will be required to perform and/or assist in all of the duties listed in the Maintenance Supervisor's job description.
Assist in the preparation and administration of the maintenance budget for the property.

Plan, schedule and supervise the maintenance staff in the performance of their daily activities.

Prepare, submit and maintain accurate records, reports and paperwork (invoices, time cards, new hire / termination information, employee counseling and evaluations) associated with maintenance operations.

Hire, train, and develop maintenance staff and enforce all Company policies.

Conduct regular performance evaluations of maintenance personnel.

Prepare specifications for major planned projects, negotiate and/or solicit bids with contractors, inspect the work for quality and conformance to specifications and cost requirements.

Purchase all supplies and materials in an efficient and cost effective manner.

Perform regular inspections of all grounds, structures, and systems and correct any problems.

Develop and direct the preventive maintenance programs for all structures, systems, equipment and motor vehicles.

Plan, develop and manage the overall maintenance operations at the property.

Conduct regular safety inspections of the property, correct any unsafe practice or situation and train all maintenance staff in the correct handling of chemicals, supplies and equipment.

Create and sustain a positive work environment at the community and accomplish the objectives of the Corporate Performance Management program.

High school diploma or equivalent combination of education, training or experience.

2-4 years of progressively responsible experience in the maintenance / repair of HVAC systems, mechanical and electrical systems, plumbing and grounds in multi-family or commercial developments.

Supervisory experience preferred, but not required.

Must be able to communicate effectively verbally and in writing.

Must be able to read and comprehend the English language.

Must have and maintain a valid Driver's License.

Able to work overtime and emergency call in.

Maintain Universal EPA Designation / Certification.
Gene B. Glick Company is a great place to work with a family-oriented culture. We offer an excellent benefit package that includes vacation/paid time off, paid holidays, medical, dental, and vision insurance, apartment discount as well as an outstanding 401K plan with generous matching. There is also an excellent opportunity for advancement.
ID: 2020-1368
External Company Name: Gene B. Glick Company, Inc.
External Company URL: www.genebglick.com