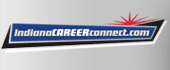 Job Information
Indianapolis Motor Speedway

Assistant Grounds Manager, IMS

in

Indianapolis

,

Indiana
POSITION TITLE: Assistant Grounds Manager
DEPARTMENT: Golf & Grounds
REPORTS TO: Grounds Manager
POSITION LOCATION: Indianapolis, IN
F LSA STATUS : Non-Exempt
WORKER CATEGORY: Full-Time
COMPANY SUMMARY:
The Indianapolis Motor Speedway is the worldwide leader in motorsports entertainment and the largest spectator sporting facility in the world. However, we are also about people. A talented staff with diverse skills that are used to the fullest in order to stage the world's great motor racing events. Employees at IMS are challenged daily to excel in an environment featuring a pace that matches the high speed of the machines that race at our famous facility. Working for us is a demanding, yet rewarding, endeavor for dedicated professionals who want to reach their ultimate potential amid the excitement, tradition and pageantry of the World's Greatest Race Course.
POSITION SUMMARY:
The Assistant Grounds Manager participates in the overall maintenance and management of the grounds at the Indianapolis Motor Speedway and Brickyard Crossing Golf Course. This position is instrumental in the scheduling and supervising of the day-to-day operations that ensure an aesthetically pleasing and safe work environment.
Candidates will act as a team leader for teams of approximately 5-10 members. Responsibilities include the management and maintenance practices of all assigned personnel. Candidates will also be responsible for planning, directing, and managing capital improvement projects throughout the grounds.
SPECIFIC DUTIES:
• Lead "Turf Teams" consisting of 5-10 members with designated areas of responsibility throughout the campus.
• Assist the Grounds Manager in daily scheduling of employees and tasks.
• Ensure the grounds are pristine for all events and that the golf course exceeds customer expectations.
• Recruit, attain and train a high-quality seasonal labor force.
• Organize and run the Golf & Grounds Internship Program.
• Oversee and train staff in the safe, efficient, and practical use of standard golf course and grounds maintenance equipment.
• Assist (with the Grounds Manager or Chemical Supervisor) in the development of a chemical program for designated areas of responsibility, as well as oversee a safe and proper application process with detailed record keeping of application.
• Perform scouting to identify irrigation, disease, and or other agronomic issues.
• Enter data regarding labor tracking, weather, and plant growth to find more efficient/sustainable ways.
• Assist (with the Grounds Manager or Irrigation Supervisor) with moisture management for expected conditioning.
• Work alongside Irrigation Supervisor to schedule drainage and irrigation installation, repair, and maintenance.
• Work with Grounds and Equipment Managers to ensure that all equipment is operating in a safe and proper manner, while communicating the need for future equipment requirements and that equipment is prepared for daily use and daily storing.
• Manage all necessary repairs to turf following events. Prevents damage proactively prior to events.
• Assist Horticulture Supervisor in planting and maintaining flowers, shrubs, and trees.
• Sub for Grounds Manager or other Assistant Grounds Managers in their absence.
• Participate in local, state, and national trade organizations and or leadership training programs.
• Display characteristics of team player, supportive cohort, and growth mindset.
QUALIFICATIONS:
Supervisory Responsibilities
• Supervise teams of 5-10 employees completing daily task and projects.
Education
• Preferred candidates graduated with certificate or, 2 or 4-year college degree in Sports Management, Turf Science Management, Horticulture Management or related field.
Skills/Experience
• Minimum of two years' experience in golf or grounds maintenance.
• Experience in the safe mechanical operation of equipment related to the daily operation of golf course and grounds maintenance.
• Requires a valid driver's license.
• Ability to follow oral and written directions.
• Knowledge of the history of the Indianapolis Motor Speedway and the Indianapolis 500.
• Knowledge of the game of golf and associated etiquette.
• Must be able to obtain Class 3B Certified and Licensed Applicator program by the Office of the Indiana State Chemist within 90 days of start.
• If applicable, must be able to obtain Class B CDL within 90 days of start.
• Embodies our Core Values: Own Results. Take Initiative. Value Diversity. Stay Resilient & Solution-Oriented. Act with Integrity. Speak Plainly. Build Relationships. Nurture Talent.
Travel/Work Hours
• No travel required.
• Candidates must be flexible through the summer and able to work weekends and overtime when needed.
PHYSICAL DEMANDS:
The physical demands described here are representative of those that must be met by an employee to successfully perform the essential functions of this job.
• Ability to move heavy objects.
• Ability to work in a variety of weather conditions.
• Constant standing, walking, stooping, kneeling and repeated bending.
• Constant reaching high/low/level and repetitive twisting or pressure involving wrists or hands.
WORK ENVIRONMENT:
The work environment characteristics described here are representative of those an employee encounters while performing the essential functions of this job. Reasonable accommodations may be made to enable individuals with disabilities to perform the essential functions.
• Employee will frequently work outdoors, which requires physical strength and stamina to endure extreme heat, cold, rain and other conditions.
• Work on site may be dirty, dusty, muddy and/or under noisy conditions.
• The noise level in the work environment can be loud, due to professional racing events.
COMPANY BENEFITS:
Full-time employees enjoy a very competitive benefit package. Benefits include: Medical (including tax-advantaged Health Savings Account), Dental, Vision, 401(k) with 100% company match up to 5%, Paid Vacation, Personal & Sick Days, 10 Paid Holidays, Company Paid Life Insurance, Short-Term & Long-Term Disability, Paid Maternity / Paternity Leave, On-site Workout Facility, and more.
EQUAL OPPORTUNITY EMPLOYER:
Penske Entertainment provides equal employment opportunities (EEO) to all employees and applicants for employment without regard to race, color, religion, gender, sexual orientation, gender identity, national origin, age, disability, genetic information, amnesty, or status as a covered veteran in accordance with applicable federal, state, and local laws. The Company complies with applicable state and local laws governing nondiscrimination in employment in every location in which the company has facilities and/or events.