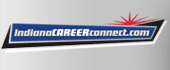 Job Information
TechTrades

Assembler/ Tarp finisher

in

Indianapolis

,

Indiana
Job Description
Mid size manufacturing company is looking for an assembler. This indivdual assembles trucking component products in a variety of different production areas. * SECOND SHIFT*
Job duties include:
Performs processes to complete assemblies and subassemblies, using hand tools and electronic and pneumatic tooling.
Reports defective materials or questionable conditions to the department supervisor.
Maintains the work area and equipment in a clean and orderly condition and follows prescribed safety regulations.
Performs prescribed preventive maintenance on machines as required per P.M. charts.
Completes tasks as directed by manufacturing schedules with minimum supervision.
Job Requirements
One Year of Experience
Posted: 6/29/2020
Category: Assembler
Job Type: Contract to Direct