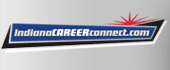 Job Information
Oracle

Applications Developer 4

in

Indianapolis

,

Indiana
Analyze, design develop, troubleshoot and debug software programs for commercial or end user applications. Writes code, completes programming and performs testing and debugging of applications.
As a member of the software engineering division, you will analyze and integrate external customer specifications. Specify, design and implement modest changes to existing software architecture. Build new products and development tools. Build and execute unit tests and unit test plans. Review integration and regression test plans created by QA. Communicate with QA and porting engineering to discuss major changes to functionality.
Work is non-routine and very complex, involving the application of advanced technical/business skills in area of specialization. Leading contributor individually and as a team member, providing direction and mentoring to others. BS or MS degree or equivalent experience relevant to functional area. 7 years of software engineering or related experience.
This is a remote/office based position which may be performed anywhere in the United States except for within the state of Colorado.
Oracle is an Affirmative Action-Equal Employment Opportunity Employer. All qualified applicants will receive consideration for employment without regard to race, color, religion, sex, national origin, sexual orientation, gender identity, disability, protected veterans status, age, or any other characteristic protected by law.
This role would require this person to design and develop a data pipeline that will orchestrate data movement, transformation, and loading into the final destination. This person would also be required to work on Data APIs securely exposing data through various endpoints. This role will also require you to work on creating appropriate data models to store aggregated, de-normalized and flat tables. This person will also work on securing data that is being transmitted in the data pipeline.
This person will be responsible for developing data pipelines using Cloud Native principles. They will work on Jenkins, Bitbucket, and CICD pipeline that is designed for the project. They should understand schema drift and design the pipeline processes to take care of schema changes. They will code the pipeline with appropriate fault-tolerance specified and be able to send notifications on critical failure scenarios.
Requirements
7 years of working experience in any industry-standard data pipeline products like (ODI, Informatica, Ab Initio)

Hands-on experience working with Oracle Goldengate technologies will be advantageous

In-depth understanding of Data Models and the difference between various modeling techniques.

Good working knowledge of Oracle Database, Oracle Autonomous Database, DBMS packages, SQL, PL/SQL, Python, IntelliJ, and Java

Exposure to open source technologies like Apache Flink, Apache Kafka, and any cloud environment.

Good knowledge of pipeline testing, scalability, Microservices

Basic understanding of notification on pipeline failures, the security of data (rest, in-use, and motion) will be good.
Job: *Product Development
Organization: *Oracle
Title: Applications Developer 4
Location: United States
Requisition ID: 21000DQP
Oracle