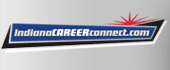 Job Information
Danaher Corporation

Advanced Technician

in

Indianapolis

,

Indiana
External Description
The Advanced Technician will support process engineering activities for the Indianapolis Site for Life Science Products. This person will support efforts to resolve product and/or process technical issues impacting product quality and delivery. Responsible for resolving technical assembly issues in a production environment through structured problem solving and development / implementation of solutions that meet quality and production goals while adhering to company procedures and industry and regulatory standards. Ability to schedule equipment calibrations as well as perform preventative maintenance. Technical skills should include knowledge of electrical and electro-mechanical systems, problem solving methodologies (5 Why, Scientific Method), reliability, and error proofing.
Qualifications
AA or Technical Trade Degree with 1+ years of related work experience

Physical requirements/abilities:

Must be able to lift 25 lbs. Must be able to stand for several hours. Work may involve repetitive arm/wrist motions.
Key Responsibilities:
Provide Technical Support of manufactured products as well as maintaining on-time calibration and preventative maintenance of internal equipment.
Calibrations and PMs - (40%)

Collecting, interfacing with calibration company, and return to use of off the shelf equipment needing calibration.

Performing preventative maintenance as well as calibrations to internal test stands and fixtures.

Support Ongoing Engineering Operational and Process Improvements to drive functional group success - (40%)

Support of investigation and correction of quality issues relating to internal yield (DPU) and external customer defects

Kaizen support of equipment moves and validations

Support for test fixture creation and testing of design changes relating to existing products - (10%)
Critical Competencies:
Ability to operate and troubleshoot a wide variety of equipment/instruments.

Experience with internal instrumentation (equipment) maintenance and repair of complex electro-mechanical systems, fluid handling, pneumatics, and thermal systems according to established SOPs and quality and regulatory standards.

Administration and maintenance of calibration tools as well as calibrations and preventative maintenance of internal equipment.

Provide support as needed to drive investigation to completion within required timeframe for non-conforming event (Out of Tolerance) investigations.

Strong knowledge of digital/analog electronics.

Ability to read and understanding electrical schematics and wiring diagrams.

Participate in technology development, process improvement and general housekeeping efforts as a member of the team.

Utilizes Critical Thinking - Deals with complex concepts comfortably; is knowledgeable, capable and agile. Effectively copes with change and deals with ambiguity; doesn't let perfect get in the way of better; curious and learns on the fly.

Uses understanding of a wide application of technical concepts, theories, standards, and practices and able to expand knowledge or related disciplines. Full knowledge of industry standards and practices.

Ability to work with little to no supervision

Excellent written and verbal communication skills including ability to communicate across the organization

Strong knowledge of Microsoft Office, including Word, Excel, PowerPoint, and Outlook

Danaher Corporation and all Danaher Companies are equal opportunity employers that evaluate qualified applicants without regard to race, color, national origin, religion, sex, age, marital status, disability, veteran status, sexual orientation, gender identity, or other characteristics protected by law. The "EEO is the Law" poster is available here (http://www.dol.gov/ofccp/regs/compliance/posters/pdf/eeopost.pdf) .
Danaher Corporation