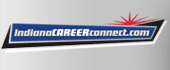 Job Information
Campbell Soup Company

1st Shift Material Handler

in

Indianapolis

,

Indiana
Imagine ...working for a company that knows that its people are the key to its success in the marketplace. A company in which achieving extraordinary results and having a stimulating work experience are part of the same process.
We cultivate and embrace a diverse employee population. We recognize that people with diverse backgrounds, experiences and perspectives fuel our growth and enrich our global culture.
We are looking for an individual who enjoys working in a fast-paced, team oriented environment, likes to be challenged, and values the opportunity to make a difference.
Job Summary
The Material Handler is responsible for receiving, storing, picking and distributing material and products within establishment.\n
Essential Job Duties \n
\n
Reads production schedule, customer order, work order, shipping order, or requisition to determine items to be moved, gathered, or distributed.\n

Transports materials and items from receiving or production areas to storage or to other designated areas.\n

Sorts and places materials or items on racks, shelves, or in bins according to predetermined sequence such as size, type, style, color, or product code.\n

Fills requisitions, work orders, or requests for materials, or other stock items and distributes items to production areas.\n

Assembles customer orders from stock and places orders on pallets.\n

Marks materials with identifying information.\n

Opens bales, crates, and other containers.\n

Records amounts of materials or items received or distributed.\n

Weighs or counts items for distribution within plant to ensure conformance to company standards.\n

Certified to drive material handling equipment.\n

Transports stored items within the warehouse.\n

Loads and unloads trailers of palletized and non-palletized product. \n

Utilizes manual and automated material handling equipment.\n

Practices and adheres to appropriate safety and hygiene guidelines/procedures for safe housekeeping and personal protection.\n

Keeps work area clean and removes trash from work area floor.\n

Stores supplies in designated areas.\n

Keeps work area aisles/exits clear and free from obstructions.\n

Follows instructions for safe lifting/carrying of various sizes, shapes, and weights; identifies/reports defective equipment.\n

Reports all job-related injuries to supervision.\n

Takes photos of incoming or outgoing load and log items and pictures for documentation.\n

Uses computer to enter records.\n

Where applicable, climbs and works at the heights of material tanks.\n

May climb on top or into tank trailers to check seals and take samples.\n

May prepare and takes a cycle count inventory of all merchandise; records counts on cycle count sheets.\n

Mandatory overtime may be required.\n

Supports and participates in Continuous Improvement initiatives including 5S (sort, set, shine, standardize, and sustain).\n

May perform other duties as required.\n
\n Scope of Responsibility
No supervisory or budgetary responsibility.\n
Knowledge and Skill Requirements \n
\n
Attention to detail.\n

Ability to pass basic math skills test.\n

Ability to multitask.\n

Good written and verbal communication skills.\n

Capable of obtaining Forklift certification. \n
\n Education and Experience
High School Diploma or GED; or equivalent combination of education and experienced required. Previous experience with Oracle or similar based WMS system; a minimum of 1 year experience in a warehouse position; previous forklift experience is preferred.
\n Professional Licenses or Certifications
Obtain and maintain a forklift certification.
\n Travel Required
Minimal travel may be required.
The Company is committed to providing equal opportunity for employees and applicants in all aspects of the employment relationship, without regard to race, color, sex, sexual orientation, gender identity, national origin, citizenship, marital status, veteran status, disability, age, religion or any other classification protected by law.
In that regard, U.S. applicants and employees are protected from discrimination based on certain categories protected by Federal law. Click here for additional information.
Campbell Soup Company