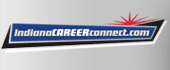 Job Information
Signant Health

Software Test Engineer III

in

Indiana
Role Overview
The Software Test Engineer II is responsible for working with the Technical Delivery staff to manage the testing process of all assigned projects. The Software Test Engineer II will be responsible for coordinating and managing the testing process including the creation of test scripts, supporting user acceptance testing and executing IQ and OQ test scripts.
Key Accountabilities/Decision Making & Influence
· Execute tests for all technology platforms.
· Lead testing effort on assigned projects and mentor.
· Create and execute test cases, manage bugs and report testing status to project teams.
· Develop test tools and test solutions.
· Follows defined validation process and produces validated documents for all initiatives.
· Responsible for supporting User Acceptance Testing when appropriate.
· Responsible for tracking issues and resolutions throughout the testing process.
· Self-manage testing workload for testing multiple systems in various phases of development in order to meet deadlines.
· Document traceability between testing and system requirements documentation.
· Participate in testing process improvement activities as needed.
· Some technical support after-hours on-call time may be required.
· Demonstrate total ownership, accountability, and commitment to the testing deliverables.
· Provide support to TD staff on other internal initiatives as assigned.
Diversity and Inclusion Competencies
FOR MANAGER ROLES:
Emphasis on removing bias in decisions related to promoting, hiring, leading, training and coaching team members.

Advocate for diverse perspectives and model inclusive behavior.

Influence others to promote, embrace and progress an inclusive environment.

FOR ALL ROLES:

Dedication and commitment to promote diversity, multiculturalism and inclusion in all work activities

Ability to collaborate in diverse teams to foster productive outcomes.
Knowledge, Skills & Attributes
Education
· Bachelor's degree or equivalent years of experience.
Experience
· 4-10 years mix of manual and automated end-to-end testing of software products, including web applications testing.
Competencies & Personal Attributes
· Experience working with multiple software validation lifecycles and with accepted software testing methodologies.
· Must have excellent written communication skills, including the ability to effectively document procedures, processes and results.
· Demonstrated ability to meet deadlines & multi-task in a fast-paced work environment.
· Demonstrate extreme attention to detail and organization in all aspects of work.
· Must have very strong skills with Microsoft Office applications.
· Must be comfortable working with business users and technical teams.
· Familiarity with SQL Queries
· Working knowledge of Visual Basic is a plus.
· Familiarity with GCP and 21 CFR Part 11 is a plus.
· Familiarity with test automation, load/performance testing, and test case management software a plus.
At Signant Health, accepting difference isn't enough—we celebrate it, we support it, and we nurture it for the benefit of our team members, our clients and our community. Signant Health is proud to be an equal opportunity workplace and is an affirmative action employer. We are committed to equal employment opportunity regardless of race, color, ancestry, religion, sex, national origin, sexual orientation, age, citizenship, marital status, disability, gender identity or veteran status.
Email this job to a referral (https://careers-signanthealth.icims.com/jobs/5520/software-test-engineer-iii/job?mode=apply&apply=yes&in_iframe=1&hashed=-336091477)
Job LocationsIN | PH
Career Category Experienced
Job ID 2021-5520
Category Testing
Position Type Permanent Employee - Full-Time
Job Location : LocationIN-
Additional LocationsPH
Telecommute Yes