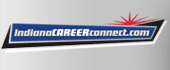 Job Information
Medxcel Facilities Management

Safety Officer III

in

Indiana
Medxcel is here to lead the transformation of healthcare facilities management by incorporating a new approach to providing services. Created by healthcare, for healthcare, we have a dedicated focus on our people and customers, as well as providing tools, processes, support resources, data analytics and insource strategies that drive results.
The Safety Officer III is a senior professional position for the Emergency Management (EM), Environment of Care (EC), and Safety Programs. As a safety and EM professional, this position will exercise responsibility and accountability for coordinating, collecting, disseminating, and intervening in a manner that anticipates, prevents, and identifies, evaluates, and controls hazards at the working location of the Central Office - Indianapolis, IN. This role maintains continuous survey readiness through compliance with regulations from a number of regulatory agencies, including The Centers for Medicare and Medicaid Services (CMS),The Joint Commission (TJC), the Occupational Safety and Health Administration (OSHA), the Environmental Protection Agency (EPA), the National Fire Protection Association (NFPA), state and local agencies, and identified industry best management practices (BMP).
Through regular meetings, education, and surveys this position will initiate direct contact with Regional Directors, peer Safety Officers, Facilities Managers, managers, and associates.
This is a role in which the person serves regularly in a highly visible capacity: experience, skills, demeanor, and ability to handle difficult and sometimes stressful circumstances are a clear expectation. In addition, the position will be responsible for implementing and maintaining the Environment of Care Program, which includes safety and security management, fire safety, life safety, hazardous materials and waste management, medical equipment, utilities management, emergency management, and environmental stewardship.
In addition, this position may serve in a lead role assisting in managing the daily work load/schedules of Safety Officer I and II's.
This position will allow for remote work but must live within driving distance to an Ascension hospital. There is a travel expectation up to 60% with overnight stay required.
Leadership
Provides leadership to Safety Officer I and II's including daily work management

Actively manage associates and assure that each is treated with respect and fairness and that each is provided with tools and knowledge to perform their duties

Create and maintain a positive work environment; ensure team members are adequately equipped to perform their duties and responsibilities

Escalate any performance issues to the Regional Director
Manage and maintain EM, EC and safety compliance
Coordinate EM, EC and Safety programs as they directly relate to the health care setting and the overall environment of care

Identify risks based on regulatory interpretation and other methods, and apply to policy creation

Oversight of EC in efforts to maintain high standards of safety, regulatory compliance, maintaining documentation of findings and improvements

Participate in incident investigation to identify causal factors to determine how incidents might be prevented in the future

Monitor potential and actual hazards

Participate in root and apparent cause analysis and recommend remedial and corrective action

Participates in or leads internal committees on workplace safety planning, management, and initiatives
Training
Develops and implements education programs and materials to train staff to detect, mitigate, and avoid workplace hazards

Provides technical guidance to management, surveyors, and other appropriate parties regarding occupational health and safety-related problems regarding accreditation standards

Develop and implement educational programs for EC regulatory readiness
Policy and Procedure Support
Provide policy and procedure interpretation and education as it applies to the EC, Safety, and Emergency Management Plans

Conduct research and applicable regulations/standards concerning workplace safety and integrate findings into policies and procedures to ensure regulatory compliance

Provide education and training regarding accreditation standards and regulations as they relate to Medxcel policies and procedures

Maintain the policy and procedure repository and revision process including FMOS
Document Management
Maintain and continuously improve the MedxcelFacility Management Plans, including the EOC, Safety, and Emergency management plans ensuring that compliance with regulatory standards and implementation at the health care system

Maintain regulatory readiness documentation, ensuring system is in compliance withregulatory standards and that they personnel are trained and ready for regulatory inspections

Maintain Regulatory/Facilities SharePoint site for dashboards, safety related events, and measurements
Education
Bachelor's degree in related field, or equivalent experience and education required

Master's degree in a related field preferred
License/Certification
IS-100,IS-200, IS-700, IS-800 required

CHSP, CHEP, CEM preferred
Experience
At least seven years of experience in healthcare safety and emergency management required

Previous experience in a health care facility preferred

Previous experience in a lead or supervisory role preferred

Previous experience developing policies and procedures preferred
Competencies
Knowledge of healthcare emergency management, environment of care, safety, and regulatory standards

Knowledge of Microsoft Office and Computerized Management System (CMMS) database applications

Analytical skills to comprehend and interpret complex regulations, perform data analysis, and communicate results to others

Strong interpersonal and conflict management skills;

Organizational and project management skills; and

Effective written, verbal, and presentational communication
#MFMSFEM #MFMCORP
ID: 2021-10773
External Company URL: www.medxcelfm.com
Telecommute: No