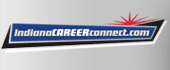 Goldman Sachs & Co.

Platform - Deployment and Runtime - Entitlements Platform Software Engineer

in

Indiana
MORE ABOUT THIS JOB
What We DoAt Goldman Sachs, our Engineers don't just make things – we make things possible. Change the world by connecting people and capital with ideas. Solve the most challenging and pressing engineering problems for our clients. Join our engineering teams that build massively scalable software and systems, architect low latency infrastructure solutions, proactively guard against cyber threats, and leverage machine learning alongside financial engineering to continuously turn data into action. Create new businesses, transform finance, and explore a world of opportunity at the speed of markets.Engineering, which is comprised of our Technology Division and global strategists groups, is at the critical center of our business, and our dynamic environment requires innovative strategic thinking and immediate, real solutions. Want to push the limit of digital possibilities? Start here.Who We Look ForGoldman Sachs Engineers are innovators and problem-solvers, building solutions in risk management, big data, mobile and more. We look for creative collaborators who evolve, adapt to change and thrive in a fast-paced global environment.
The Entitlements Platform team is responsible for the design and implementation of control solutions for identity, application privilege management, runtime authorization and privileged access.We help the firm manage the security risks associated with identity and privilege by providing products that can easily be integrated by the firm's other software engineers; as well as offering management tools to approve, recertify and report on staff privileges.We are looking for software engineers who want to build robust control solutions and who understand the need for platforms that can achieve leverage across the enterprise.If this sounds like you, and you have a minimum of three years of professional experience in a software engineering role, you might be a good fit.
RESPONSIBILITIES AND QUALIFICATIONS
HOW YOU WILL FULFILL YOUR POTENTIAL
• Build applications, libraries and services to manage the lifecycle of application privileges; provide externalized authorization capabilities; and allow secure, auditable access to the firm's technology production environment
• Contribute to, and eventually lead, software engineering and re-engineering projects
• Collaborate with engineers from application and risk teams to design new features
• Execute the full lifecycle of software components, from requirements through design, testing, development, release and demise
• Engage in production troubleshooting
SKILLS AND EXPERIENCE WE ARE LOOKING FOR
• The ability to communicate technical concepts effectively, both in writing and orally, as well as the interpersonal skills required to collaborate effectively with colleagues across diverse technology teams
• Proficiency in designing, developing and testing cross-platform software in Java; willingness to learn and adopt new languages as necessary
• Experience developing, deploying and supporting software across the full Continuous Delivery life-cycle
• Solid experience of version control, continuous integration, deployment and configuration management tools
• The ability to understand and effectively debug both new and existing software
Preferred Qualifications
• A grounding in identity and privilege management concepts, including relationships between employee and privilege lifecycle, authorization vs. authentication, and segregation of duties
• Prior experience of audited technology environments, for example SSAE18/SOC1, SOX404
• Familiarity with SQL and/or NoSQL databases, database design principles and object-relational mapping frameworks
ABOUT GOLDMAN SACHS
The Goldman Sachs Group, Inc. is a leading global investment banking, securities and investment management firm that provides a wide range of financial services to a substantial and diversified client base that includes corporations, financial institutions, governments and individuals. Founded in 1869, the firm is headquartered in New York and maintains offices in all major financial centers around the world.
© The Goldman Sachs Group, Inc., 2018. All rights reserved Goldman Sachs is an equal employment/affirmative action employer Female/Minority/Disability/Vet.
Job ID2018-47800
Schedule TypeFull Time
LevelAnalyst
Function(s)Technology
RegionIndia
DivisionEngineering
Business UnitEnterprise Platforms
Employment TypeEmployee