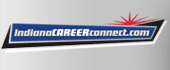 Job Information
Mondelez International

HU Supply Chain Program manager

in

Indiana
Job Description
Are You Ready to Make It Happen at Mondelēz International?
Join our Mission to Lead the Future of Snacking. Make It With Pride.
What are the primary responsibilities?
Accountable for developing and delivering all work streams for large scale capital investment programs (across multiple sites) enabling HU growth and productivity. This program will include evaluations of internal and external sourcing options to create a sourcing network at an optimized landed cost structure.

This role will drive capital project development through approval to create a breathable supply chain for HU products. The role will provide guidance to senior leaders during the concept/design alignment stages.

Provide feasibility perspectives and strategic guidance on any manufacturing and engineering related activity within Manufacturing Supply Chain (MSC) (technical solutions, layouts, capital and running cost estimates, sourcing opportunities and equipment manufacturers liaison and management, internal and external benchmarks, complexity assessments and resource proposal relative to End to End (E2E) supply chain solution).

Drive capacity & capability network analysis in alignment with the HU's Strategic Plan.

Participate on distribution assessment for product flow from multisite network to customers.

Develop the resource plan in collaboration with HR and other functions. Manage the team through project execution and subsequent handover to sustainable operations.

Delivers programs E2E in with excellence and compliant to KPI's including but not limited to scope, timing, budget safety, quality.

Gain alignments with the regional and global organization establishment of Ventures Standards for HU as a stand-alone Business Unit.
What you will bring
A desire to drive your future and accelerate your career. You will bring experience and knowledge in:
Excellent communication with outstanding influencing and remote management skills

Strategy and / or Supply Chain management experience gained in FMCG

Strong business acumen combined with strategic and analytical thinking in a multinational, multifunctional environment

Technical expertise across engineering and operations disciplines and high expertise in chocolate products and processing.
More about this role
Primary Accountabilities:
Provides manufacturing and engineering feasibility perspectives that enable achievement of Strategic Plan and kick starts projects and programs. Identifies solutions in line with cost and benefits analysis (sequencing and expandable solutions that can be phased) to meet the HU supply aspirations. Integrates all programs into an executable plan.

Program Scoping, Execution Plan Development including design plan, procurement plan, construction plan, risk charter, project controls plan and control of changes plan. Design firm selection scope of work development and construction firm selection. Bidding and firm selections (design and construction) as required.

Responsible for engineering design firm including all coordination's with firm and end user. Follows appropriate approval processes for scope freeze, scope changes through the engineering development for the project. Liaise with all new sites to enable the best execution approach. Follows appropriate approval processes for scope freeze, scope changes through the construction for the project. Develop project estimates through lifecycle of the project. Develop appropriate project reporting (Project Monthly report) through lifecycle of the project.

Manage communications interface within HU and Mondelez and key ventures stakeholders

Hiring and staffing (where needed) of the immediate project team. Lead the cross functional project team.

Manages manufacturing capacity assessments to support strategic growth initiatives and to integrate/ leverage the regional manufacturing capabilities.

Works with R&D Partners to ensures consistent all quality specifications are defined and quality is delivered as new lines are started up. Ensures equipment specified for additional capacity will deliver the quality required.

Coordinate with internal stakeholders and equipment manufacturers to design, develop and install optimized manufacturing processes which are cost effective thru the application of standard engineering knowledge and Mondelez principles

Identifies cost effective, low capital and high savings solutions that are sensitive to the category position and future aspirations.

Evaluate process and equipment proposals to improve performance, product quality, yield, productivity, and manufacturing cycle times

Evaluate distribution and logistics proposals to improve total landed product cost.

Assist engineering, manufacturing, and supply chain teams to development of practical standardized solutions to processing challenges throughout the project strategy, design and implementation phases
This position requires:
Ability to work across multiple geographical locations.

Flexibility in Working Location driven by the ability to travel and/or reside at different sites for the duration required for program finalization.

Ability to balance leading edge technology solutions with capital availability and conversion cost.

Ability to identify engineering solutions that consider our global network and category position.

Ability to manage ambiguity and interpret large amounts of information and draw conclusions that support the project scope.

Ability to review/utilize excess equipment inventory for advantage.

Ability to understand the broad category needs and apply lateral thinking to drive new solutions.

Ability to work across a matrixed organization and to work with project teams across countries and a global community. The role may have significant complexity & cultural diversity to manage.
What extra ingredients you will bring:
Strengths in Customer focus, Interpersonal savvy, Drive for results, Perspective, Negotiation skills, Organizational agility, Process management, Planning, Business acumen, Perseverance.
Education / Certifications:
Bachelors degree in engineering or equivalent experience.
Job specific requirements:
Minimum of 10 yrs. Project and Program Management experience required

Experience working across multiple regions and countries.

Strengths in coaching and mentoring.
Travel requirements:
Country to country Relocation support available through our Global Mobility Policies
Business Unit Summary
The United States is the largest market in the Mondelēz International family with a significant employee and manufacturing footprint. Here, we produce our well-loved household favorites to provide our consumers with the right snack, at the right moment, made the right way. We have corporate offices, sales, manufacturing and distribution locations throughout the U.S. to ensure our iconic brands—including Oreo and Chips Ahoy! cookies, Ritz , Wheat Thins and Triscuit crackers, and Swedish Fish and Sour Patch Kids confectionery products —are close at hand for our consumers across the country.
Mondelēz Global LLC is an Equal Opportunity/Affirmative Action employer. All qualified applicants will receive consideration for employment without regard to race, color, religion, sex, national origin, disability, protected Veteran status, sexual orientation, gender identity, gender expression, genetic information, or any other characteristic protected by law. Applicants who require accommodation to participate in the job application process may contact 847-943-5460 for assistance.
Job Type
Regular
Project Engineering
Science & Engineering
At Mondelēz International, our purpose is to empower people to snack right through offering the right snack, for the right moment, made the right way. That means delivering a broader range of delicious, high-quality snacks that nourish life's moments, made with sustainable ingredients and packaging that consumers can feel good about.
We have a rich portfolio of strong brands – both global and local. Including many household names such as Oreo, belVita and LU biscuits; Cadbury Dairy Milk, Milka and Toblerone chocolate; Sour Patch Kids candy and Trident gum. We are proud to hold the number 1 position globally in biscuits, chocolate and candy as well as the No. 2 position in gum
Our 80,000 Makers and Bakers are located in our operations in more than 80 countries and are working to sell our products in over 150 countries around the world. They are energized for growth and critical to us living our purpose and values. We are a diverse community that can make things happen, and happen fast.
Join us and Make It An Opportunity!
Mondelez International