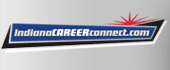 Job Information
Goldman Sachs & Co.

Engineering - ETO and Vendor Management - Developer Services - ABO PLS

in

Indiana
MORE ABOUT THIS JOB
What We DoAt Goldman Sachs, our Engineers don't just make things – we make things possible. Change the world by connecting people and capital with ideas. Solve the most challenging and pressing engineering problems for our clients. Join our engineering teams that build massively scalable software and systems, architect low latency infrastructure solutions, proactively guard against cyber threats, and leverage machine learning alongside financial engineering to continuously turn data into action. Create new businesses, transform finance, and explore a world of opportunity at the speed of markets.Engineering, which is comprised of our Technology Division and global strategists groups, is at the critical center of our business, and our dynamic environment requires innovative strategic thinking and immediate, real solutions. Want to push the limit of digital possibilities? Start here.Who We Look ForGoldman Sachs Engineers are innovators and problem-solvers, building solutions in risk management, big data, mobile and more. We look for creative collaborators who evolve, adapt to change and thrive in a fast-paced global environment.AppBank Operations is a 24x7, two city model unified production management team supporting the business application of the firm using cutting-edge systems and processes that form the core of our key business, sharing best practices while providing a critical mass to help drive transformation. The team also adopts various tools developed by AppBank Engineering team to automate failures using machine learning techniques, notify discrepancies in the health of production and automation of health-restoration, with a focus on continuous measurement of risk and cost. Team members have the opportunity to work at the forefront of technology innovation alongside industry leaders and make significant contributions to the field.
RESPONSIBILITIES AND QUALIFICATIONS
HOW YOU WILL FULFILL YOUR POTENTIAL
Work actively with team members to analyze, debug and resolve the application issues

Identify defects/discrepancies to identify the root cause by debug or analyzing logs

Responsible for effective communication, escalation and engagement with users, application owners and senior stake holders across all areas

Drive effort of application stability and performance with App Dev owners by observing patterns, reduce recurring alerts and issues for permanent fix or automation

Identify recurring alerts and work with AppBank Engineering team to automate them

Identify manual process to automate or build self-service using AppBank Engineering tools

Challenge existing application setup, processing and suggest different ways to optimize

Build/improve run books for Generalists to minimize operational errors
SKILLS AND EXPERIENCE WE ARE LOOKING FOR
Required qualification
5+ years of software development experience in one or more programming languages

Strong data structure knowledge

Excellent analytical and programmatic problem solving skills with proven ability to observe patterns, analyze root cause and resolve issues

Good communication skills with ability to articulate the technical and functional aspects of the problem to help drive solution with App Dev teams and senior stakeholders
Optional qualification
Computer science background

Knowledge of financial products, markets and regulatory policies

Experience in one of the following areas Java, Angular, REST API, big data such as Spark, Hadoop etc.
ABOUT GOLDMAN SACHS
The Goldman Sachs Group, Inc. is a leading global investment banking, securities and investment management firm that provides a wide range of financial services to a substantial and diversified client base that includes corporations, financial institutions, governments and individuals. Founded in 1869, the firm is headquartered in New York and maintains offices in all major financial centers around the world.
© The Goldman Sachs Group, Inc., 2018. All rights reserved Goldman Sachs is an equal employment/affirmative action employer Female/Minority/Disability/Vet.
Job ID2018-48456
Schedule TypeFull Time
LevelVice President/Executive Director
Function(s)Technology
RegionIndia
DivisionEngineering
Business UnitApp Bank
Employment TypeEmployee