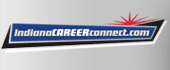 Job Information
Serco

Configuration Management Analyst - (SECRET Clearance Required)

in

Indiana
Position Description
If you desire an opportunity to help the Navy and Marine Corps, Serco has a great opportunity for you! As a mid-level Configuration Management (CM) Analyst, you will be on a team that is evaluating and managing the delivery of new amphibious ships and landing craft to the fleet. Out of our Bloomington, Indiana location, you will work closely with Government and commercial CM professionals as well as commercial shipbuilders and Government Furnished Equipment (GFE) Participating Acquisition Resource Managers (PARMs). Bring your expertise and collaborative skills to make an impact towards our military defense and safety of our sailors and marines.
This positions is contingent upon your ability to obain / maintain a SECRET clearance.
Serco supports the US Navy as a prime contractor providing amphibious warfare and expeditionary professional support services. Our Amphibious Warfare Operation provides critical services to nearly all US Navy amphibious ships and craft.
In this roll, you will:
Provide CM support across major CM functions (i.e., Configuration Identification, Configuration Control, Configuration Status Accounting, Configuration Verification and Audit, and Data Management)

Review design release documents for completeness, proper approvals and system updates, and to ensure correct configuration modifications

Review contracts; draft configuration plans to encompass specification requirements

Maintains CM data in the Integrated Data Environment Service Center (IDESC)

Develop briefs

Provide schedule and financial analysis including evaluation of GFE and Government Furnished Information (GFI) as compared to shipbuilder needs

Assist with drafting configuration control documentation such as engineering change requests

Review Contract Data Requirements List (CDRL) items received from the shipbuilder
Qualifications
To be successful in this role, you will have
A Bachelor's Degree plus 2 to 4 years of relevant CM experience. (Military experience can be substituted for a degree if six (6) or more years of specific work experience can be demonstrated in an analogous or higher-level position.)

Surface Combatant or Amphibious warship ship and/or craft construction or ship repair work experience is ideal.

Must have and maintain a current DoD security clearance or be able to obtain an interim clearance prior to hire. (United States (U.S.) citizenship is required)

Ability to operate personal computers and have good knowledge and operational abilities with Microsoft Office tools.

Ability to travel (less than 10%) to support CM activities in a shipyard or naval facility. Some work may occur within an industrial field office, outdoors and/or aboard ship while the ship is undergoing construction, alteration, activation, overhaul, repair, and/or underway trials. Walking and climbing throughout the ship, to accomplish ship checks, may be required. Exposure to high noise levels, uncomfortable temperatures, heights, or other industrial safety conditions will require use of personal protective clothing and equipment.
Additional desired experience and skills:
Relevant U.S. Navy or U.S. Coast Guard ship construction or ship repair CM experience is desired.

A working knowledge and understanding of GFE/GFI Configuration Management support is highly desirable.
If you are interested in supporting and working with our military and sailors and a passionate Serco team - then submit your application now for immediate consideration. It only takes a few minutes and could change your career!
Company Overview
Serco Inc. (Serco) is the Americas division of Serco Group, plc. Serco serves every branch of the U.S. military, numerous U.S. Federal civilian agencies, the Intelligence Community, the Canadian government, state and local governments, and commercial clients. We help our clients deliver vital services more efficiently while increasing the satisfaction of their end customers. Headquartered in Herndon, Virginia, Serco Americas has approximately 8,000 employees and is part of a $4 billion global business that helps transform government and public services around the world. At Serco, our employees are our most valuable asset - we listen, respect and support them throughout their career at Serco. We invite you to become part of our dynamic team. Serco is an equal opportunity employer committed to diversifying our workforce (Race/ Color/ Sex/ Sexual Orientation/ Gender Identity/ Religion/ National Origin/ Disability/ Vets).
Click here to apply now (https://careers-sercona.icims.com/jobs/37762/configuration-management-analyst---%28secret-clearance-required%29/job?mode=apply&apply=yes&in_iframe=1&hashed=-1834477830)
Share
Refer a friend for this job (https://careers-sercona.icims.com/jobs/37762/configuration-management-analyst---%28secret-clearance-required%29/referral?in_iframe=1&hashed=-626008856)
New to Serco?
Sign up for job alerts! (https://careers-sercona.icims.com/jobs/login?back=intro&in_iframe=1&hashed=-626008856)
Connect with us! (https://careers-sercona.icims.com/connect?back=intro&in_iframe=1&hashed=-626008856)
ID 37762
Recruiting Location : Location US-IN-
Category Engineering/Ship Construction
Position Type Full-Time
Security Clearance Secret
Serco