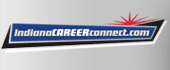 Job Information
Therma-Tru Doors

Maintenance Tech I

in

Howe

,

Indiana
Company Name
Therma-Tru
Overview
In this position, you'll be responsible for:
performing highly diversified duties to ensure the plant, building, and grounds are maintained; including installations and repairs according to generally accepted safety, and in compliance with maintenance principles while working independently requiring limited supervision.
Responsibilities
Key Functions:
Be the first point of contact for facility-related concerns and questions

Maintain contact with external vendors in relation to general facility maintenance

Perform emergency/unscheduled repairs of production equipment

Perform regular preventive maintenance tasks on machines, equipment and systems

Ensure a clean, safe, efficient work environment is available to all associates

Responsible for other facility maintenance items as assigned including but not limited to painting, organizing, clean-up & improvement projects

460 volt electrical, hydraulic and pneumatic systems experience

Machining and welding

Safely accomplish assigned tasks

Must be willing to work any shift and overtime as needed.

Must have certification to use fork trucks, scissor lifts, and other extended reach equipment or have the ability to become certified soon after hire.

Other duties as assigned to benefit the business
Qualifications
Successful candidates will have:
High School Graduate or GED

Positive attitude and a willingness to work with others

2-4 years of industrial maintenance experience and/or maintenance certification

Strong troubleshooting skills

Ability to read blueprints and machine control schematics

Experience working with hydraulic, pneumatic, electrical & mechanical systems, HVAC, welding, plumbing and carpentry

Ability to work independently as well as part of a group

Outstanding attendance
PREFERRED QUALIFICATIONS:
Professional Certification/ Program Completion
PHYSICAL DEMANDS:
Physical demands of performing the duties of this job are outlined in the area specific Physical Demands Analysis. Please discuss this with your supervisor and HR team for more details
NON- PHYSICAL DEMANDS:
Include but are not limited to time pressures, frequent change of tasks, irregular work schedule/overtime, multi-tasking, working closely with others as a team, and tedious or exacting work.
WORK ENVIRONMENT:
While performing the duties of this job, the associate works around mechanical hazards, noise and or vibration on a daily basis. Extreme temperatures, wetness / humidity and being outdoors are seasonally in nature.
MATHEMATICAL SKILLS:
Ability to add, subtract, multiply, and divide in all units of measure, using whole numbers, common fractions, and decimals.
COMPUTER SKILLS:
Demonstrate a thorough knowledge of computer functions and strong computer operations skills.Proficient use of computers to include Word, Excel, PowerPoint. CMMS knowledge is required.
LANGUAGE SKILLS:
Ability to read and comprehend simple instructions, short correspondence, and memos. Ability to write correspondence.
Refer this job to a friend
Need help finding the right job?
We can recommend jobs specifically for you!
Job ID2020-3435
Positions1
Job LocationsUS-IN-Howe