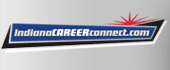 Job Information
Hill-Rom

Installation Manager (Remote)

in

Home Office/Virtual

,

Indiana
Description
Essential Duties and Responsibilities:
Review of overall project portfolios to evaluate installation requirements of projects based on pre-defined criteria.

Maintain a strong working relationship with installation vendors.

Collaborate with Supply Chain to maintain and continually improve Hillrom's installation contracting certification program/process.

Develop and administer Hillrom's installation contracting quality evaluation program/process.

Evaluate and negotiate strategic pricing with vendors.

Identify and remove barriers from Pre-PO through deployment of installation services for Care Communications projects.

Maintain project schedules and files for Care Communications installation projects.

Lead installation review meetings with Sales and Professional Services Leadership as needed.

Act as conduit from field activities to operations support.

Maintain a technical understanding of Care Communications and PSS Field Service including administrative, operational and reporting responsibilities across functional departments.

Maintain effective communication with Sales, Technical Support, Professional Services, Field Service, Service Operations, and Installation Contractors units to maximize the flow and receipt of time sensitive information and documentation.

Utilize databases and files to provide pertinent current and historical data and information on both a customer specific basis and on a (datamining) variable-specific basis.

Oversee vendor and internal installation utilization.

Manage installation orders to third party contractors.
Qualifications
Education, Experience and Qualifications:
3-5 years of experience in a professional service or construction management environment.

Knowledge of structured cabling industry.

Knowledge of commercial construction and supplier management.

Bachelor's degree.

Must have excellent customer service and organizational skills.

Quantitative, analytical, organizational, critical thinking and problem-solving skills.

Proven strong time management skills.

Ability to collect pertinent data, establish facts, draw valid conclusions, and communicate business objectives to management teams.

Up to 25% travel – may increase during peak volume requests.
Job: Technical Service
Primary Location: United States-Florida-Sarasota
Other Locations: United States-New York - Home Office/Virtual, United States-Michigan - Home Office/Virtual, United States-New Jersey - Home Office/Virtual, United States-North Dakota - Home Office/Virtual, United States-Missouri - Home Office/Virtual, United States-Virginia - Home Office/Virtual, United States-Washington - Home Office/Virtual, United States-Alaska - Home Office/Virtual, United States-Connecticut - Home office/Virtual, United States-Montana - Home Office/Virtual, United States-Ohio - Home Office/Virtual, United States-Delaware - Home Office/Virtual, United States-Nebraska - Home Office/Virtual, United States-Oklahoma - Home Office/Virtual, United States-South Carolina - Home Office/Virtual, United States-Texas - Home Office/Virtual, United States-Hawaii - Home Office/Virtual, United States-Utah - Home Office/Virtual, United States-Kansas - Home Office/Virtual, United States-Florida - Home Office/Virtual, United States-Idaho - Home Office/Virtual, United States-Georgia - Home Office/Virtual, United States-South Dakota - Home Office/Virtual, United States-Illinois - Home Office/Virtual, United States-West Virginia - Home Office/Virtual, United States-Vermont - Home Office/Virtual, United States-Indiana - Home Office/Virtual, United States-Wisconsin - Home Office/Virtual, United States-Tennessee - Home Office/Virtual, United States-Alabama - Home Office/Virtual, United States-Mississippi - Home Office/Virtual, United States-Wyoming - Home Office/Virtual, United States-North Carolina - Home Office/Virtual, United States-Arizona - Home Office/Virtual, United States-Nevada - Home Office/Virtual, United States-Arkansas - Home Office/Virtual, United States-Colorado - Home Office/Virtual, United States-Iowa - Home Office/Virtual, United States-California - Home Office/Virtual, United States-Maine - Home Office/Virtual, United States-Kentucky - Home Office/Virtual, United States-Pennsylvania - Home Office/Virtual, United States-Louisiana - Home Office/Virtual, United States-D.C-Washington - Home Office/Virtual, United States-Oregon - Home Office/Virtual, United States-Rhode Island - Home Office/Virtual, United States-Minnesota - Home Office/Virtual, United States-Maryland - Home Office/Virtual, United States-New Mexico - Home Office/Virtual, United States-Massachusetts - Home Office/Virtual, United States-New Hampshire - Home Office/Virtual
Schedule Full-time
Travel Yes, 25 % of the Time
Posting Entity Hillrom
Req ID: 20122253