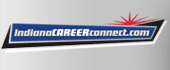 Job Information
Fortna

Software Product Scrum Manager

in

Hanoi

,

Indiana
Job Descriptions:
The primary focus of Software Product Scrum Manager will be to closely collaborate with all the stakeholders of product development - product owner, BA, development, QA, documentation in order to meet the specified requirements of a given product release. This role is responsible to ensure the product releases adhere to agreed schedule, scope and budget. This position will manage various product initiatives both long and short term and will be the primary liaison between business requests, the product road map and the product development. This position is also responsible for facilitating, prioritizing and fostering communications for internal and external clients of product development.
PRIMARY RESPONSIBILITIES INCLUDE:
Creating clear and attainable release objectives building the release requirements and managing triple constraint of product initiatives.

Preparing, publishing, distributing and maintaining detailed sprint schedules.

Liaising with product stakeholders on an ongoing basis.

Setting and continually managing product expectations with sprint teams and other stakeholders.

Interfacing with multiple groups within a lifecycle which include: internal sprint teams, external stakeholders and end users

Identifying managing and controlling the change control process both with internal and external stakeholders.

Assuming responsibilities for risk management and risk mitigation

Tracking project costs and preparing associated forecasts

Ensuring that product releases are completed to design specifications and as per the "Definition of Done"

Managing issues as they arise; creating and tracking punch lists as necessary

Traveling to project sites as necessary to facilitate successful product rollout or execution.

Creating and managing product records; archiving proper files for retention through Fortna's Data Management System.

Facilitating Scrum Events: Sprint Planning, Daily Scrum, Sprint Review & Sprint Retrospectives.

Participate and help drive continuous process improvements and adoption to ensure delivery of extremely high quality software products.
Required Experience:
Bachelor's degree in software engineering, computer science, or a related field

4 - 7 years of technical experience with project management

Cross functional team management experience

Strong understanding of Scrum framework.

Ability to employ persuasion/negotiation skills with discretion and consideration

Project costing and forecasting experience

Risk management and risk mitigation experience

Ability to communicate ideas in both technical and user-friendly language

Highly motivated, directed and a team player.

Able to prioritize and execute tasks in a high-pressure environment

Experience working in a team-oriented, collaborative environment

Excellent written and oral communication skills

Strong interpersonal, organizational, time management and problem-solving skills

Ability to travel nationally and internationally approximatively 10-15% of the time

Scrum Master certification
DESIRED QUALIFICATIONS:
Industrial automation, software, and/or material handling experience

Business degree is preferred, but not required.

PMP certification.
Keyword: Scrum Master
From: Fortna