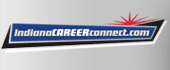 Job Information
Silgan

Rewind Operator / Quality Inspection

in

HAMMOND

,

Indiana
When advised the line is ready, ascertain that the crew is standing clear. Then using operation console, start up entire line and bring to line speed. During line run, controls speed and maintain strip tension. Cuts strips to obtain coil of specified size. Remove coil from rewind mandrel to coil carrier. Observes strip cooling tank, adds solution as specified. Maintains check of coating and coverage. Works in close cooperation with the production mechanic of Coil Coating Line. Shear specified sections for quality control checks. Discards strips with splices or welds. Responsible for exit end of coil coating line and threading of strip onto rewind mandrel. Make non-mechanical running adjustments, such as those necessary to center strip, change tensions. Report any malfunctions to production mechanic and/or department supervisors. Perform all necessary quality checks as required. Advise production mechanic or shift supervisor if test reveal quality defect.
HS Diploma or equivalent required.

Must be able to work 12 hour shifts.

Must be able to work night shift.

Must be able to work weekends.

Must be able to pass all pre-employment tests.
​
Requisition ID: 11085