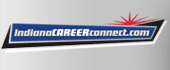 Job Information
Anthem, Inc

Report Developer / Sr. Report Developer PS18757

in

Hamilton

,

Indiana
Report Developer / Sr. Report Developer PS18757
Location: Indianapolis, Indiana, United States
Field: Reporting & Data Analysis
Requisition #: PS18757
Post Date: Apr 10, 2019
Your Talent. Our Vision. At Anthem, Inc., it's a powerful combination, and the foundation upon which we're creating greater access to care for our members, greater value for our customers, and greater health for our communities. Join us and together we will drive the future of health care .
This is an exceptional opportunity to do innovative work that means more to you and those we serve at one of America's leading health benefits companies and a Fortune Top 50 Company.
This position will be filled as either the Report Developer or Report Developer Sr. position based upon candidate experience and qualifications.
Office Locations in order of Preference: –Virginia Beach, VA; Atlanta, GA; Mason, OH or Indianapolis, IN
The Report Developer is responsible for assisting with the development and execution of data mining analyses to enhance reporting functionality and identify data relationships and patterns. Primary duties may include, but are not limited to: Programs and writes queries and reports. Establishes knowledge of data warehouse database design, data definitions, system capabilities, and data integrity issues. May be involved with new development of standardized reporting using the data warehouse, in addition to adhoc reports.
The Sr. Report Developer position is primarily responsible for gathering requirements, designing, developing, delivering, and supporting the technical architecture of complex/diverse reporting solutions that help drive business decisions. This position works directly with business owners and the general user community to identify and implement financial reporting solutions. A general understanding of financial reporting concepts, a high degree of creativity, attention to detail, consistency and a strong ability to plan, execute and manage work independently is required from someone who works in this role.
Primary duties may include, but are not limited to:
Combine knowledge of Teradata, SQL, Excel, SSIS, SSRS and other tools in support of reporting initiatives

Gather, interpret, document and prioritize new reporting requests from internal customers

Develop and deliver scheduled and ad-hoc reports, including dashboards

Developing and executing complex data mining analyses, which involves the design and execution of programs to extract data

Maintain standards and data quality in data loads and reporting

Optimize and review current processes to improve business results

Gather business requirements and convert them into data requirements and specifications.

Analyze the results, reconcile, test and implement data solutions.

Work directly with business leaders to identify analytical requirements.

Identify and apply multiple technology solutions to fulfill business data requirements.

Actively seek ways to apply technology to business processes.

Conducts training on use of applications developed
Report Developer:
BS/BA degree

Up to 2 year's experience; or any combination of education and experience, which would provide an equivalent background. PC, spreadsheet, and database skills preferred. Standard Business Information tools and programming/query languages preferred.
Sr. Report Developer:
Required Qualifications:
BS/BA degree

4-5 years of related analytical experience

Experience with Teradata or SQL

Experience with SSRS, SSIS

Analytical background with strong technical and problem-solving skills

Strong attention to detail and quality output

Able to work on numerous projects simultaneously

Excellent written and verbal communication skills

Ability to learn new concepts quickly

Highly customer-oriented

Able to take direction and work on own or with a team

Ability to explain things in front of technical and non-technical audience.
Preferred Qualifications:
Prefer prior experience supporting Healthcare Accounting/Finance data analysis and reporting.

Prior experience in either a technical or functional area that involved data analytics and report writing for Healthcare

Excellent hands on experience with Microsoft Reporting Services, Microsoft Analysis Services, Power Pivot, SQL Server Management Studio, Teradata and Tableau.

Strong knowledge and understanding of business needs, with the ability to establish and maintain a high level of customer trust and confidence.
Anthem, Inc. is ranked as one of America's Most Admired Companies among health insurers by Fortune magazine and is a 2018 DiversityInc magazine Top 50 Company for Diversity. To learn more about our company and apply, please visit us at careers.antheminc.com. An Equal Opportunity Employer/Disability/Veteran.
Anthem, Inc