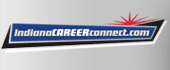 Job Information
Headquarters, Air Force Reserve Command

SERVICES SPECIALIST

in

Grissom AFB

,

Indiana
Summary
Click on "Learn more about this agency" button below to view Eligibilities being considered and other IMPORTANT information.
Responsibilities
Requirements
Conditions of Employment
null
Qualifications
In order to qualify, you must meet the specialized experience requirements described in the Office of Personnel Management (OPM) Qualification Standards for General Schedule Positions is a Management and Administrative Positions. SPECIALIZED EXPERIENCE: Applicants must have at least one (1) year of specialized experience at the next lower grade GS-09, or equivalent in other pay systems. Practical experience of Services; readiness management, and associated programs in order to analyze and plan to ensure adequate mission support. Knowledge must incorporate principles, concepts, and methodologies to accomplish assignments. Incumbent must weigh the impact of variables such as cost, critical personnel qualifications, equipment availability and other issues that influence the course of actions taken in resolving questions or issues. Knowledge of and ability to interpret readiness management reporting procedures, policies, and directives. Knowledge and skill in using spread sheets, data bases, word processing software computer systems in the support of assigned programs.
OR
Education: Ph.D. or equivalent doctoral degree or 3 full years of progressively higher level graduate education leading to such a degree which demonstrates the knowledge, skills, and abilities necessary to do the work of the position. NOTE: You must submit a copy of official transcripts.
OR
LL.M., if related. NOTE: You must submit a copy of official transcripts.
OR
Combination of Education and Experience: A combination of education and experience may be used to qualify for this position as long as the computed percentage of the requirements is at least 100%. NOTE: You must submit a copy of official transcripts. FEDERAL TIME-IN-GRADE (TIG) REQUIREMENT FOR GENERAL SCHEDULE (GS) POSITIONS: Merit promotion applicants must meet applicable time-in­-grade requirements to be considered eligible. One year at the GS-09 level is required to meet the time-in-grade requirements for the GS-10 level. TIG applies if you are in a current GS position or held a GS position within the previous 52 weeks. KNOWLEDGE, SKILLS AND ABILITIES (KSAs): Your qualifications will be evaluated on the basis of your level of knowledge, skills, abilities and/or competencies in the following areas:
Knowledge of the mission, organization, programs and functions of the flight, to include wartime requirements.

Knowledge and skill in applying analytical, evaluative, and investigative techniques to measure the effectiveness, efficiency, and productivity of Services deployment operations, programs, and activities.

Knowledge of the laws, regulations, policies, and precedents that affect programs and associated support resources.

Knowledge and understanding of a comprehensive range of staff concepts, objectives, policies, management/organizational techniques, and military command.

Knowledge of operating programs throughout the wing in order to conduct studies, analyze findings, and make recommendations on substantive operating programs.

Ability to plan, organize, and assign work, and to communicate clearly and concisely, both orally and in writing.

Skill and ability to prepare project and staff reports, and to deliver briefings to high-level officials, both civilian and military. OTHER SIGNIFICANT FACTS:

This is an Air Reserve Technician (ART) enlisted position. The incumbent is required to meet and maintain Air Force Reserve requirements. The incumbent's regular assignments are ART duties, however, the incumbent may also be assigned non-ART duties, generally not to exceed 30 percent of total responsibilities. Work schedules will be so aligned to allow the individual to function fully on unit training assembly (UTA) weekends.

Position requires the incumbent to obtain and retain a security clearance as designated by security access requirement (SAR) code.

The incumbent may be required to fly in military and/or commercial aircraft to perform temporary duty assignments (TDY).

May be required to work overtime to meet special workload demands. PART-TIME OR UNPAID EXPERIENCE: Credit will be given for appropriate unpaid and or part-time work. You must clearly identify the duties and responsibilities in each position held and the total number of hours per week. VOLUNTEER WORK EXPERIENCE: Refers to paid and unpaid experience, including volunteer work done through National Service Programs (i.e., Peace Corps, AmeriCorps) and other organizations (e.g., professional; philanthropic; religious; spiritual; community; student and social). Volunteer work helps build critical competencies, knowledge and skills that can provide valuable training and experience that translates directly to paid employment.You will receive credit for all qualifying experience, including volunteer experience. This is an Air Reserve Technician (ART) position. ARTs are eligible for 15 days active duty tour each year for which military leave is granted with full civilian pay. Air Reserve units and members; are subject to immediate call to active duty in mobilization to meet a national emergency. For additional information regarding ART positions and/or military qualifications, please call 1-800-257-1212. Retired military are usually ineligible for membership in the AF Reserve. Retired military that have active AF Reserve assignments may apply provided they show assignment (position) on the application. A military service member's statement of service/certification will be accepted IF a terminal leave form or DD214 cannot be provided. The statement/certification should indicate member's separation from active duty is within 120 days of the closing date of this announcement. It must be signed by, or by direction of, the adjutant, personnel officer, or commander of your unit or higher headquarters and must indicate when your terminal leave will begin, your rank, dates of active duty service, the type of discharge and character of service (i.e. honorable). Your preference and/or appointment eligibility will be verified prior to appointment. Military members may be appointed before the effective date of their military retirement/separation if member is on terminal leave. Individuals selected for ART positions must meet both civilian qualifications and uniformed military requirements. In addition to meeting civilian qualifications, applicants must obtain military membership in the Air Force Reserve, wear the uniform, maintain job-specific military specialty requirements, and meet other military qualifications such as age, height, weight, and physical fitness standards. For more information click here and speak with an Air Force Reserve Recruiter.
Education
null
Additional Information
null