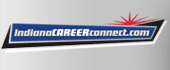 Job Information
Nestle

Q.A. Specialist Night Shift

in

Greenwood

,

Indiana
As the nation's leading bottled water company, BlueTriton Brands is dedicated to providing customers with healthy hydration options. Alongside that, we're also committed to developing our people – enabling them to make the most of the many elements that help them to succeed.
BlueTriton Brands consists of five business units: Corporate, Commercial, Supply Chain, Technical & Production and ReadyRefresh . Whichever one of these areas you choose to join, you'll find yourself collaborating with a highly talented team on work that's challenging, engaging and incredibly rewarding. You'll be an essential element of our success: trusted, empowered and supported to make a lasting impact on the very future of our business. It's a chance to use your knowledge, skills and experience to shine brightly and achieve your ambitions – all while delivering healthy hydration to millions of customers.
The Greenwood, Indiana facility is in search of two Quality Assurance Technicians. The Quality Assurance Technician ensures quality of water process, raw materials and finished products through inspection, diagnosis and record keeping.
KEY RESPONSIBILITIES
Operate Sanitation Equipment (foamers, CIP, power washers, etc)

Operate and calibrate laboratory instruments as required (pH, turbidity, conductivity meters, etc.)

Line release and duplicate testing

Participate in HACCP program

Maintenance of Quality Management Systems and Development of Standard Operating Procedures for water processing.

Chemistry laboratory, understanding basic water chemistry and analytical testing procedures.

Batch management, capable of weighing, batching and testing of minerals and syrup for finished product water and water-based beverages.

Conduct sampling of sources and finished product to meet regulatory requirements.

Perform audits in accordance with HACCP and Quality Management to ensure continued compliance

Offer assistance to plant personnel as required to aid in CIP efficiency and effectiveness.

Perform all quality testing for water processing and maintain Quality Management System requirements

Collect and test microbiological samples for process and finished product as needed

Complete projects assigned by Quality Manager

Able to demonstrate he/she's commitment to Management System, Food Safety, Environment and Safety and Health and the Leadership Principles to manage and improve T&P/SC.
QUALIFICATIONS
BA/BS Degree preferred

Knowledge of Water Chemistry and experience in working with chemicals

SAP experience preferred

Good written and oral communication skills to interact with plant personnel, vendors, etc.

Possess strong organizational and record keeping skills

Strong computer skills in Word and Excel

Prior quality assurance experience

Ability to lift up to 45 lbs. as needed

Ability to frequently stand, bend, stoop and lift for a prolonged period of time

Ability to pass a pre-employment physical and drug screen
To our veterans and separated service members: you are at the forefront of our minds as we recruit top talent to join BlueTriton Brands The skills that you have gained while serving our country, such as adaptability, agility, and leadership, are aligned with the skills that we look for when we think about what success looks like at BlueTriton Brands. We hope that you will consider sharing in our mission and purpose to enhance quality of life and contribute to a healthier future.
BlueTriton Brands is the nation's leading bottled water company. Our water brands include Poland Spring, Arrowhead, Ozarka, Deer Park, Zephyrhills and Ice Mountain, and Pure Life. We're passionate about creating shared value for society in all kinds of ways: from providing careers and benefits to communities where we operate to environmental stewardship – most notably responsible water management, lightweight packaging and advancing recycling in America. As a valuable part of our team, you'll receive a competitive total rewards package – something that will provide you with the support you need to thrive both inside and outside of work. It's not just the work that you'll find fulfilling here though. As you build a career with us, you'll receive exactly the kind of benefits you'd expect from a leading name in healthy hydration. The only question is, what elements will help you succeed at BlueTriton Brands?
Applicants with criminal histories are welcome to apply.
BlueTriton Brands is an equal opportunity and affirmative action employer and is looking for diversity in qualified candidates for employment: Disabled/Veteran.
EOE M/F/D/V Nestle is an Equal Opportunity Employer and is looking for diversity in candidates for employment. All candidates must apply online at Nestlejobs.com
Nestle