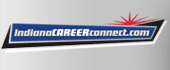 Job Information
United Natural Foods

Inventory Control Specialist - Greenwood, IN

in

Greenwood

,

Indiana
Inventory Control Specialist - Greenwood, IN
United States of America, Indiana, Greenwood
Logistics / Warehouse Operations
Post Date Aug 07, 2020
Requisition # 122405
Sign Up for Job Alerts
POSITION PURPOSE:
Responsible for tracking inventory and maintaining accurate inventory records and able to research any discrepancies. Display a strong understanding of the equipment he/she uses, the location of product, and the lay-out of the warehouse, slot location, lost sales, mispicks, pack size and all other applicable product information.
Schedule: Sunday 8:00am-4:30pm, Monday-Thursday 1:00pm-9:30pm
Pay:$16.25/hr
Benefits: Eligible for full benefits package after 30 days of employment including medical, dental, vision, 401k and more!
ESSENTIAL FUNCTIONS AND BASIC DUTIES:
• Monitors product velocity and tracks lost sales and in-house damages.

• Researches inventory adjustments and maintain high service levels (low out of stock).

• Initiates date checks, periodic cycle counts ( 3 months in grocery and repack and every 3-4 weeks in cooler/freezer) as well as quality checks.

• Researches mis-slots and quality issues, verifies pick slots and back stock verification.

• Processes return to vendor requests

• Basic slotting

• Alerts management of potential safety problems or violations.

• Tracks expiration dates (particularly cooler/freezer items).

• Tracks food bank and salvaged product.

• Perform duties in accordance with Hazard Analysis Critical Control Points (HACCP) and Safe Quality Food (SQF) policies and procedures, as appropriate for location
QUALIFICATIONS:
EDUCATION/CERTIFICATION:
High School Diploma/GED Certification and/or equivalent related experience.
REQUIRED KNOWLEDGE:
Understanding of Safety guidelines

Strong knowledge of applicable Bakco functions and RF systems.

Understanding of applicable Bakco functions.

Understanding of all paperwork and reporting methods related to tracking inventory.

Have an understanding of procedures in other areas of the warehouse for a more global understanding of all processes.
EXPERIENCE REQUIRED:
Capability of being licensed in operating powered industrial equipment
SKILLS/ABILITIES:
Strong communications skills; both written and oral applications.

Strong interpersonal skills; must be motivated and take initiative.

Ability to establish and maintain effective working relationships with others.

Ability to be detail oriented and manage multiple tasks.
All qualified applicants will receive consideration for employment without regard to race, color, religion, sex, sexual orientation, gender identity or expression, national origin, disability, orprotected veteran status. UNFI is an Equal Opportunity employer committed to creating an inclusive and respectful environment for all. - M/F/Veteran/Disability. VEVRAA Federal Contractor
Additional Information