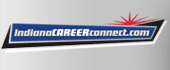 Job Information
Masco Corporation

Sr. Electro-mechanical Technician

in

Greensburg

,

Indiana
Job Description
Delta Faucet Company in Greensburg, IN is looking for a Sr. Electro-Mechanical Technician who can lead our second shift maintenance operation. The work hours are 2:00 – 10:00 p.m. and the pay range is $26.09 to start + shift premium of $0.30 per hour. The Delta Greensburg facility is a specialty finishing faucet operation and manufactures plastic bath tubs, tub-shower units, shower bases and wall panels.
Essential Duties and Responsibilities
Demonstrate safe work practices ensuring the safety of personnel and the safe operation of equipment (confined space entry, lockout / tagout, hot work permits, safe chemical handling of chemicals, and emergency response, etc.)

Provide technical support for production

Troubleshoot, repair and adjust manufacturing equipment

Perform preventive, predictive, reactive and corrective maintenance

Install, dismantle or move machinery and equipment according to blueprints or other drawings

Fabricate metal structures by using cutting, bending, and assembling processes

Troubleshoot, repair and correct electrical, mechanical, instrumentation and process problems which may include HVAC, steam boiler, electronic control systems, refrigeration, electrical, compressed air and gases, and waste water treatment

Locate and determine electrical and mechanical malfunctions using test equipment

Test electrical equipment, such as AC/DC drives, motors, and controls using test equipment and by observing system and unit operations

Install, wire and maintain relays, photo-eyes, limit switches, proximity switches, solenoid valves, motors, starters, variable frequency drives, PLC input / output modules, and safety circuits

Install, wire and troubleshoot analog control devices (level, temperature, flow, pressure, load cells, loop controls, encoders)

Cleans, lubricates and adjusts sensors, servos, and timing for process systems of finishing equipment to improve efficiency, quality, or operation

Design and layout circuits, install fixtures, wiring conduits, motors and other electrical equipment components

Work with contractors to repair, install, remove, and/or upgrade equipment, automatic control circuits and power distribution panels

Participate in Continuous Improvement and 5S activities

Use the National Electrical Code, supporting codes and Delta Faucet standards to perform work in a quality manner
Education and Experience
Applicants must take and pass an assessment.

Post high school education in a technical discipline (i.e., Electronics, Engineering, Industrial Maintenance)

Electro-mechanical experience in an industrial / manufacturing facility preferred

Must be able to read schematics and troubleshoot complex integrated electro-mechanical systems (i.e., digital and analog electronics, logic circuits)

Well versed on General Controls and PLCs

Working knowledge of hydraulics, pneumatics, HVAC, and vacuum systems preferred
Company
Delta Faucet Company
Shift
Shift 2 (United States of America)
Full or Part Time
Full time
Masco Corporation is an equal opportunity employer. Applicants are considered for all positions without regard to race, color, religion, gender, sexual orientation, protected status as a veteran, national origin, age, disability, genetic information, gender identity, or any other legally protected status under federal, state or local law.
Masco Corporation is an E-Verify employer. E-Verify is an Internet based system operated by the Department of Homeland Security (DHS) in partnership with the Social Security Administration (SSA) that allows participating employers to electronically verify the employment eligibility of their newly hired employees in the United States. Please click on the following links for more information.
E-Verify Participation Poster: English & Spanish at https://e-verify.uscis.gov/web/media/resourcesContents/E-VerifyParticipationPoster_ES.pdf
E-verify Right to Work Poster: English at https://www.uscis.gov/sites/default/files/USCIS/Verification/E-Verify/E-VerifyNativeDocuments/RighttoWorkPosterEnglish.pdf , Spanish at https://www.uscis.gov/sites/default/files/USCIS/Verification/E-Verify/E-VerifyNativeDocuments/RighttoWorkPosterSpanish.pdf
No visa sponsorship is available for this position, unless specified within the job description.
Masco Corporation is a global leader in the design, manufacture and distribution of branded home improvement and building products. Our portfolio of industry-leading brands includes Behr® paint; Delta® and Hansgrohe® faucets, bath and shower fixtures; KraftMaid® and Merillat® cabinets; Milgard® windows and doors; Kichler® decorative and outdoor lighting and HotSpring® spas. We leverage our powerful brands across product categories, sales channels and geographies to create value for our customers and shareholders.
Masco embraces its responsibility to the communities where we live, work and do business, and we are confident that our actions are making an important difference from coast to coast. We maintain partnerships with a wide range of organizations, including Habitat for Humanity, St. Jude Children's Research Hospital, City of Hope, the Leukemia and Lymphoma Society, World Vision, United Way and countless other nonprofits both big and small.
Masco Corporation