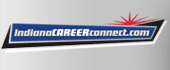 Job Information
Covance

Study Technician-Animal Research Assistant

in

Greenfield

,

Indiana
Job Overview:
Covance, a global contract research organization, worked on all of the top 50 best-selling drugs available today through its full spectrum of nonclinical, clinical and commercialization services. Through our work in Early Development Stage many lifesaving advances in medicine and safety have been drawn from the scientific discoveries made through animal research.
Extensive Training Provided, December graduates with degrees in Animal Science, Biology, Zoology, Microbiology, Immunology, Animal Behavior, Veterinary Science and related majors are encouraged to apply! Based on growth multiple positions open!!
As a Research Assistant (Study Technician) in our Greenfield, Indiana In-Life department your work focuses perform tasks associated with research studies all while ensuring the animal have excellent health and welfare. You work connects to Covance mission of improve health and lives. In this position you'll be working hands on with either small or large animals in research studies.
Duties include but not limited to;
Learns how to determine and document clinical observations, body weight data, food consumption data environmental data, body temp, behavioral, blood pressure, glucometer, urine, feces and other data on the appropriate data collection system

Will perform basic dosing techniques and restraint procedures.

Will maintains animal rooms and equipment in compliance with GLP and AAALAC requirements.

Learns commonly used clinical sampling techniques. Learns how to process and package biological samples for shipment to client.

Ensures that studies are conducted according to protocol, standard operating procedure documents, and government regulations

Perform daily care of small and large animals including watching for signs of stress or illness,

May perform various bleeding techniques (associated with assigned species), e.g., tail clip, jugular, orbital, vena cava, aorta, femoral, cephalic, saphenous, dried blood spot, OGTT, STZ, cannula, cardiac

Starting pay rate $16.00 with .50 increase at 6 months. Higher compensation may be offered for candidates with 2 or more years of small or large animal research experience.

Day shift hours, ability to work weekends as needed, typically every 3rd weekend

For Spring 2021 start dates (Spring Graduates) please apply to job posting titled University Recruiting: Study Technician In-Life
This is full time position with excellent benefits package includes: 24 days of personal-time-off (PTO) (pro-rated depending on start date), tuition reimbursement, paid holidays, a 401(k) plan with a generous company match and of course medical and dental insurance.
Education/Qualifications:
Bachelor degree in Life Sciences, Associate degree in Laboratory Animal Technology or Associate degree in Veterinary Technology OR An equivalent combination of education and experience may be accepted as a satisfactory substitute for the specific education.
Must be able to work in a laboratory setting with laboratory animals
AALAS certification at the Assistant Laboratory Animal Technician level is preferred, but not required.
Experience:
Prior experience working with small or large animals in research or care setting is preferred by not required.
Covance is committed to diversity in the workplace and is an equal opportunity employer (Minority/Female/Individual with Disability/Veteran/Sexual Orientation/Gender Identity). Your confidentiality and privacy are important to us.
Covance