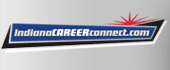 Job Information
Covance

Research Associate III - Discovery (FLow Cytometry)

in

Greenfield

,

Indiana
Job Overview:
We are seeking a Research Associate III - Discovery (Flow Cytometry) for our labs in Greenfield, IN. The incumbent will be responsible for development and biological validation of complex new flow cytometry methods and assays. Incumbent offers expert analytical knowledge in flow cytometry applications and instrumentation and can conceive and implement creative solutions. Incumbent has high initiative with demonstrated assay development expertise and is able to act as a client consultant. Incumbent trains coworkers where appropriate and performs established laboratory procedures and assays in accordance with Covance quality principles. Incumbent maintains high standards in all aspects of departmental and laboratory functions.
Duties will include the following:
Development of new flow cytometry assays.

Consult with client and other scientists to establish goals

Research scientific literature and develop plan

Communicate experimental plan to team and revise as needed

Estimate FTE and material resources and obtain necessary reagents and equipment.

Design and conduct experiments in timely fashion or train/superivse assistant(s)and routinely update supervisor on progress

Modify plan as needed. Resolve routine and non-routine assay problems and select optimal conditions.

Prepare clear, detailed experimental reports that enable reproduction of experiment by others in the lab and include precise tracking of samples and data.

Complete testing within the expected turn around time to meet customers' expectations.

Conduct assay operations as needed for study support.

Train others and participate in method transfer activities as required.

Instrument performance and document quality checks

Report any quality issue to supervisor and participate in troubleshooting.

Generate concise and clear technical reports for clients and interpret findings.

Prepare high quality scientific reports for internal and external oral presentation.

Prepare scientific posters and manuscripts that demonstrate expertise and enhance the reputation of Covance in the scientific and client community.

Read appropriate literature and research topics applicable to Covance and client needs.

Suggest and evaluate new assays and assay improvements.

Evaluate new techniques, technologies, and instruments

Participate in internal and external scientific seminars and training.

Reliable expert resource for client consultation

Freely share ideas and learning with flow cytometry team and others

Member of Covance EWG(s) and networks with other Covance colleagues

Actively participate as team member for Covance and client studies.

Train and mentor other flow cytometry team members and check for understanding.

Willingly cross-train and learn other assays to support overall team efforts. Comply with regulatory guidelines, Universal Precautions and Covance Standard Operating Procedures (SOPs) at all times.

Follow established Covance operations procedures for purchasing, payroll, client interaction, etc. at all times.

Complete required training and maintain training records.
Education/Qualifications:Required:
B.S. or M.S. in Biology, Medical Technology, Immunology, or related field
Experience:Required:
Individual must have 7 years experience in biology and at least 5 years laboratory experience in flow cytometry.
Covance is committed to diversity in the workplace and is an equal opportunity employer (Minority/Female/Individual with Disability/Veteran/Sexual Orientation/Gender Identity). Your confidentiality and privacy are important to us.
Covance