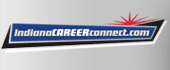 Job Information
Stanley Acess Technologies

Assembler - 1st Shift

in

Greenfield

,

Indiana
75074BRTitle:Assembler - 1st ShiftBusiness:US - SSS - SAT State/Country/Province:Indiana No. of Positions:1Job Description:
ABOUT THE JOB:
Numerous openings available for our 1st shift (7:00 am - 3:30 pm) at Stanley Access' manufacturing facility off of Mt. Comfort Rd! Pay rates start at $15/hr + benefits. 2nd Shift receives an additional 10% shift differential. This position is responsible for performing a variety of manufacturing tasks related to cutting, machining and assembly of automatic door packages.
ESSENTIAL DUTIES & RESPONSIBILITIES:
To perform a variety of assembly operations to complete door packages

Inspect finished doors, components and sub-assemblies to pack complete aluminum entrance packages.

Maintain quality standards as described in the quality system.

Perform all necessary material handling requirements of the job

Ability to perform basic math – add, subtract, multiply whole numbers, fractions and decimals

Maintain a clean and orderly work area

Strong orientation toward quality, safety and continuous improvement demonstrated by a work history:

Of safe performance,

Of accuracy and attention to detail in the work performed, and

Of constructive problem solving and suggestions for improvement

Follow established Standard Operating Procedures

Compliance to all Plant Environmental, Health and Safety policies and Environmental and OSHA regulatory requirements.
REQUIRED SKILLS:
High School Diploma or GED
PREFERRED SKILLS:
Desire to learn new skills and improve technical knowledge

Demonstrated ability to effectively implement or respond to change

Previous manufacturing experience preferred but not required
PHYSICAL DEMANDS & WORK ENVIRONMENT:
Must be able to continuously perform grasping, reaching, pushing, pulling, and walking

Must be able to handle continuous standing 8-10 hours daily

Must be able to perform frequent lifting up to 40 lbs independently and up to 70 lbs with assistance.

Must be able to work in an environment with various changing temperatures for portions of the year.

Must be able to work daily and weekly overtime as required.
SBDCSSRequisition Number:75074BRFunction:Manufacturing City:GreenfieldEEO Statement:All qualified applicants to Stanley Black & Decker are considered for employment without regard to race, color, religion, age, sex, sexual orientation, gender identity, national origin, disability, veteran's status or any other protected characteristic.Featured Category on SBD Careers:Manufacturing