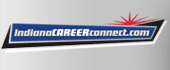 Job Information
Refresco

Machine Operator B

in

Greendale

,

Indiana
Description
PRIMARY DUTIES:
Assist in the safe, efficient and responsible operation of Refresco in its mission to produce safe and legal products

Report problems with the FSMS to responsible managerial employees to initiate corrective actions

Comply with GMP requirements

Review daily production schedule to ensure accuracy of material usage.

Inspect all materials to verify that they match product profiles.

Visually inspect product for defects, wrong codes, broken glass, dented cans, etc

Count and record all materials at the start of shift and end of shift.

Coordinate with QA line tech and Production Utility/Supervisor to ensure all product specifications are being met.

Communicate with other production employees as appropriate during changeovers to ensure smooth transition.

Maintain proper paperwork as well as a neat and orderly work area

Notify Supervisor immediately in the event of material shortage, line shutdown, quality issues, or other problems.

Make basic adjustment to equipment. Clear all jams on conveyors.

Ensure standard production speeds are met.

Report all damage and loss at the end of each run.
Palletizer
Coordinate with Forklift Driver to remove pallets from machine to ensure continuous workflow.

Ensure palletizing machine is supplied with pallets.

Coordinate with Forklift Driver to return defective product to production line for rework

Apply pallet tags per SOP and product/customer specifications
De-Palletizer
Ensure that filling machine is supplied with empty containers (cans or bottles) with minimal interruption of workflow.

Remove all defective packaging material from the line

Ensure all empty containers are upright.

Visually inspect containers for defects

Secure remaining containers after production run to return to raw material inventory
SKILLS/QUALIFICATIONS:
Knowledge of GMPs.

Understanding of Food Safety Requirements

Must be able to perform basic math functions.

Must be able to read and comprehend instructions.

Must have basic verbal and written communication skills.

Must have basic mechanical aptitude.

Must be able to operate all 'B' rated equipment

ESSENTIAL FUNCTIONS

Must be able to stand during entire shift.

Must be able to reach above shoulders frequently.

Must be able to lift up to 50 pounds frequently.

Must be able to bend/stoop frequently.

Must be able to push/pull up to 50 pounds frequently.

Must be able to withstand temperatures below 50 degrees F and above 95 degrees F.