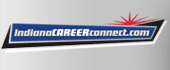 Job Information
Refresco

Inventory Control Specialist

in

Greendale

,

Indiana
Description
Responsibilities
Perform cycle counts before and after production runs, as well as cycle counts for items on a predetermined SAP schedule.

Ensure accurate postings of daily production in SAP and ensure process orders are closed in a timely and accurate manner. Reconcile finished goods production with inventory in SAP.

Ensure that all relevant paperwork and system input is completed for cycle counts, inventory adjustments, and monthly standard loss tracking.

Maintain and organize the filing of all necessary documents pertaining to inventory, which includes but is not limited to BOLs, Manual BOLs, Cycle Count Adjustments, destruction order paperwork, Supplier Claim paperwork, Vendor Return paperwork, Shipping paperwork, etc.

Trend and monitor inventory accuracy and standard loss factor variances.

Complete all reporting for co-pack customers (pay at production process)

Track and manage aging inventory using periodic data collection and reporting processes.

Weekly review of corporate Hold Log

Compile, process and track destruction requests including final disposal transportation.

Work with the Quality and Material Management departments to coordinate the final disposition of on-hold inventory; Ensure that all hold inventory is disposed of or sent back to suppliers in a timely manner.

Coordinate Year End Physical Inventory process, properly documenting and validating accuracy of variance reconciliation.

Adhere to the month end cutoff policy which includes validating that all receipts have been entered in SAP, inventory adjustments are finalized, system error COGI's have been cleared, MB5T transfer transactions are clear and/or in current process, destruction orders and vendor holds are in good standing.
Perform any additional duties as assigned by Plant Controller