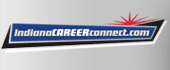 Job Information
Buzzi Unicem USA

Shift Lead/Lab Technician

in

Greencastle

,

Indiana
Buzzi Unicem USA, a major US cement manufacturer, is looking for a ShiftLead/Lab Technician, whose job on 2nd shift is to perform in a professional, safe and efficient maner laboratory analysis of routine to moderate complexity in accordance with prescribed methodology. This person will also operate laboratory equipment and instrumentation to make decisions and/or interpretations of analytical results.
We believe our employees are our greatest asset. We continue to strive to provide a culture that supports career growth through strong leadership and development planning that is both financially and professionally rewarding for all our employees.
Responsible for all incoming paperwork assigned to each truck shipment, including checking all manifests for accuracy, entering information into the computer program, logging load information into the logbook and assigning load numbers.

Responsible for full and partial load rejection paperwork including original and new manifests.

Sample waste loads according to established procedures.

Operate laboratory equipment necessary to analyze waste material samples. The anlysis includes, but is not limited to the following: Metals analysis utilizing inductively coupled plasma equipment, Organic anaysis utilizing gas chromatograpy, Chloride analysis, BTU and sulfur determinations using bomb calorimeter, and Karl Fisher moisture analysis.

Approve waste loads and coordinate anaysis with Production employees.

Be able to interpret and quantify PCB results.

Participate in quality control sample analysis for verification of analytical methods compliance, incluiding QA/QC program.

Perform routine maintenance and repair of laboratory equipment and maintain records of maintenance activities.

Prepare standard materials used for instrument calibration and qualifications.

Assist in calibration of laboratory instrumentation and methods.

Maintain a clean and orderly work area, including cleaning of equipment.

Maintain laboratory supplies inventory and coordinate with Laboratory Supervisor.

Act as a company representative with contractors and hourly employees as needed. Must obtain technical information to accurately make decision to maintain operations.

Facilitates analysis and approval for waste fuel qualificaiton.

Oversight of Production employees during the shift.

Montior assigned workload to the Production employees.

Determine methods used and personnel to perform assigned tasks.

Provide daily oral or written feedback on the workload back to the Production Supervisor.

Attend pre/post shift meetings with Production Supervisor and help coordinate and prioritize workload.

Work with suppliers and vendors as needed.

Ensure operations are safe by conducting thorough workplace examination on shift.

Conduct detailed weekly safety meetings and document as necessary.

Conduct task training and perform JHA's as needed.

Review SOP's for the operations.

Coordinate Alternate Fuels shift assignments with plant shift foreman as needed.

Coordinate daily burn plans with the Production Supervisor and monitor fuel quality varitations.

Conduct daily Continued Use reconciliations.

Track and document daily SLAM sheet for shift.

Conduct multiple walkthroughs of production are during shift.

Other duties as assigned,

High School Diploma or equivalent

Must have at least three (3) years semi-skilled experience in a laboratory environment

Must possess excellent communication skills, both written and verbal

Ability to understand technical instructions

Must be able to work with and around the following substances: Hazardous waste flammable liquid, Portland cement, clinker, gypsum and raw materials

Must be able to perform repetitive movements, ability to work for extended periods of time in 1 position, ability to lift up to 75 pounds

Must be able to pass medical exam and wear respiratory protection to sample incoming loads
Buzzi Unicem USA offers a competitive salary and excellent benefits including 401k. We are an Equal Opportunity Employer.
Please note that candidates must be eligible to work in the United States and that only qualified candidates will be contacted.
ID: 2020-2922
External Company Name: Buzzi Unicem USA, Inc.
External Company URL: http://www.buzziunicemusa.com/
Street: 3301 S. County Road 150 W