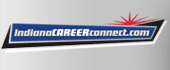 Job Information
Lippert Components, Inc

R&D Design Engineer

in

Goshen

,

Indiana
Position: R&D Design Engineer
Job Duties: The R&D Design Engineer designs, develops, and evaluates major new products as well as design improvement and cost reduction efforts on existing products having significant impact on the company's operations. Works in multidisciplinary teams to complete projects and ensures a smooth transition of the product into production including parameters for product validation. Finalizes all engineering documentation necessary for product release. Provides project design and development, cost estimation throughout the process. Provides design concepts, development timetables, and anticipated costs for team review and approval. Creates test plans and completes validation testing with the lab technicians to ensure product meets customers, markets expectations. Prepares drawings and produces prototypes, meeting the standards set by sound engineers, projects goals, and needs. Establishes audits and reviews test plan necessary to produce products that results in line with goals. Collaborates with customers and cross functional teams regarding design. Works with manufacturing, engineering, and supply teams to assure most efficient methods of manufacturing (DFM) and assembly (DFA) are developed to meet appropriate specifications. Assists manufacturing with implementation into production including suggested parameters for validation of production units. Assists in establishing and/or upgrading internal engineering standards and practices. Assists in planning allocation of resources. Performs FEA/structural analysis using SolidWorks. Performs Vibration Analysis using Python code. Performs structural testing by programming in LabVIEW for NI hardware.
Requirements: Master's degree or equivalent in Engineering or a related field and 2 years of related experience. Must also have experience with each of the following (which may have been gained concurrently): 1) Data analysis using programming languages like Python or Java; 2) Performing numerical solution (finite element) static and dynamic structural analysis (modeling, simulation, and verification) using software (SolidWorks, Nastran, or NX) and analytical solution by hand calculations or by scripting Python or MATLAB; and 3) Configuring and maintaining isolated network servers to deploy various software applications and managing engineering systems that run on this isolated network. Will accept experience gained before, during or after Master's program. Candidates must pass a drug test before beginning employment.
LCI provides equal employment opportunity to all employees and applicants, without regard to race, color, religion, sex, age, national origin, citizenship status, disability, veteran status, genetic information, or any other legally protected category.
Requisition ID: 2021-4235
External Company Name: Lippert Components
External Company URL: https://www.lci1.com/
Street: 2766 College Ave