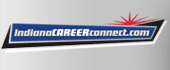 Job Information
Master Brand Cabinets Inc

Production Associate- 2nd Shift

in

Goshen

,

Indiana
Position Profile
We invite you to come Join our new state of the art Finish team!...the newest Finishing technology in the United States.
I*mmediate Second Shift Openings:*
MasterBrand Cabinets is currently accepting applications for positions within our Goshen manufacturing facility on second shift. Opportunities can include, but are not limited to, positions such as Assembly Line Worker, Offbearer, Shipping Helper, Component Puller, Stain Wiper, Sealer Sander, etc.
Entry Level Start Pay:
$15.88 plus $1.11 shift premium
pay progressive raises at 30, 60, 90 days
6 month rate increase to $17.21 + $1.11 shift premium
Perfect Attendance Bonus Potential paid bi-weekly $60.00
Second shift hours are approximately 3pm-11:30pm, but can vary.
Interview Process:
A member of our HR Team will review your application and if you are a good fit for our role, we will reach out via phone. Please have the best number listed so we can set up an onsite interview.
Position Requirements:
Some positions require lifting, bending, pushing, pulling, moving materials up to 50 lbs., climbing a ladder up to 20 ft. in the air, and standing the entire shift. Other duties may be assigned at management's discretion.
Work Environment:
Fast paced
Frequent exposure to wood dusts, finish materials, and cabinet-making materials
Multiple shifts available
Applicants must be 18 years of age or older
About MasterBrand Cabinets
Imagine a short commute to a company driven by a higher purpose. Where people are as important as our products, and the quality of life fuels the quality of ideas. Our culture is built around giving everyone the opportunity to contribute both their ideas and hard work. You will have the opportunity to grow, learn, and make a difference in the company and your community, and be recognized and rewarded for it. We build employee opportunity, purpose, and reward into everything we do.
Join our family of prominent brands across North America where we take ideas, build solutions, and fulfill dreams of a comfortable, inviting home.
In order to be considered for employment, you must complete an Application for Employment in its entirety. Only applications that are fully completed shall be considered by MasterBrand Cabinets.
MasterBrand Cabinets, Inc., is an Equal Opportunity Employer and provides a Drug-Free Workplace. All qualified candidates will receive consideration for employment without regard to their race, color, religion, sex, national origin, or status as a qualified individual with a disability or Vietnam era or other protected veteran status.
Opportunity. Purpose. Reward.
ID: 2020-10960
Category: Manufacturing/Production Group
Type: Full-Time