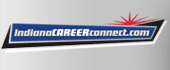 Job Information
UPS

Warehouse Worker - Package Handler

in

Gary

,

Indiana
$24.50 - $27 per hour on Sunrise and Night Shifts! $14.50 on all other shifts! Free Transportation on ALL shifts with PACE and Chicago CTA. Inquire with your HR representative (Note: Sunrise/Night shift pay range includes weekly attendance bonus based on 20-hour work week)
Shift: Sunrise (3:30 AM - 9:30 AM) Night (10:00 PM - 3:30 AM)
WAREHOUSE WORKER – PACKAGE HANDLER
UPS is hiring individuals to work as part-time Package Handlers in our Hodgkins, IL facility on the Sunrise shift from approximately 4:30 AM to 9:30 AM and Night shift approximately 10:00 PM to 3:00 AM.
This is a physical, fast-paced position that involves continual lifting, lowering and sliding packages that typically weigh 25 - 35 lbs. and may weigh up to 70 lbs. Part-time employees usually work 3 ½ - 4 hours each weekday (Monday through Friday) and typically do not work on weekends or selected holidays.
Package Handlers receive a competitive hourly rate and also an attractive benefits package. Please note that these opportunities are part-time only working approximately 17 1/2 – 20 hours per week.
If you're a student at an approved college, university, trade or technical school, UPS offers an educational assistance program that could provide you with up to $25,000 for tuition, books and fees. If you qualify, you'll be eligible for the program on your first day of work at UPS.
Our Hodgkins facility also offers enhanced educational benefits for those employees who work on the Sunrise and Night sorts. The Chicagoland Regional College Program (CRCP) is a partnership program between UPS Hodgkins facility and seven participating colleges. More details about the CRCP program are available at www.crcprogram.com
Bus transportation will be provided by UPS from Gary, IN to the Hodgkins, IL facility.
UPS is an equal opportunity employer. UPS does not discriminate on the basis of race/color/religion/sex/national origin/veteran/disability/age/sexual orientation/gender identity or any other characteristic protected by law
Company: UNITED PARCEL SERVICE
Category: Package Handler, Warehousing, Operations, Part Time, Seasonal, Inside Manual
Requisition Number: INGAR1
Location: Gary,Indiana
UPS