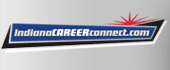 Job Information
United States Steel

Mechanic (New Hire)

in

Gary

,

Indiana
10626BRJob Description:The Motor Car Repairer - Mechanic is a Maintenance of Way Department position of the Gary Railway Company of Transtar, Inc., a wholly-owned subsidiary of U. S. Steel. The Motor Car Repairer - Mechanic is responsible for the repair, and maintenance of all heavy equipment, and mechanical road/shop equipment in field and shop environments.
Job Responsibilities:
• Receives instructions regarding work to be done.
• Determines materials and required tools.
• Inspects, maintains, and repairs diesel and unleaded heavy equipment (300 ton cranes, front-end loaders, fleet of company vehicles, air compressors and other miscellaneous railroad equipment), and mechanical shop equipment (hand tools, hydraulic, electrical and diesel power equipment).
• Diagnose, trouble shoot and repair all types of electrical problems to above referenced equipment types.
• Diagnose, trouble shoot and repair all types of hydraulic problems of above referenced equipment types.
• Utilization of hand, electric, pneumatic and hydraulic tools to accomplish job assignment.
Job Requirements:
•Valid driver's license is required.
• CDL Class B license with air brake and hazardous material endorsement is preferred. An ability to attain such license is required.
• High School Diploma or equivalent (GED) is required.
• Trade school or associate degree - mechanic is required.
• A minimum of 5 years of diesel mechanic experience, preferably with heavy equipment, i.e. hydraulics, air brakes, electrical systems is required.
• Ability to work overtime, weekends, holidays, and on-call is required.
• Ability to walk on uneven terrain for long distances is required.
• Ability to work outdoors in inclement work conditions is required.
• Performing manual labor and lifting in excess of 50 pounds is required.Auto req ID:10626BRRequisition Type:US-WagePosting Title:Railroad Motor Car Repairer (Mechanic) | Gary Railway CompanyState/Province:US - INWork Location - City:Gary Company Overview:Since the late 1800's, the Transtar companies have been an important component in this country's industrial development. Moving billions of tons of raw materials to manufacturing sites. Transporting finished products to market. Storing and handling bulk commodities. Providing rail transport services to hundreds of satisfied customers throughout the nation's industrial heartland.
The Transtar companies consist of a group of rail carriers that grew up over the years to meet the transportation needs of the steel making facilities that were the predecessors of today's United States Steel Corporation. Historically, the Transtar companies were the wholly-owned transportation subsidiaries of United States Steel Corporation. In December 1988, as part of a financial restructuring, these transportation companies were acquired by the new holding company, Transtar, Inc. Transtar, in turn, is owned by United States Steel Corporation.
Steel is essential to advancing modern society. In fact, countless aspects of our lives wouldn't be possible without it. From state-of-the-art household appliances and safer, more fuel-efficient automobiles — to steel framing that makes our homes stronger and tubular products that support the development of our nation's energy resources — our products build quality of life for people around the world.
U. S. Steel is on an exciting transformational journey to become the iconic corporation — a company set apart from the competition through the talent of our people, the quality of our product, and the strength of our performance. We are seeking talented, motivated people to help us create the next generation of U. S. Steel, known for consistently out-performing the competition, delivering superior returns, and creating value for our customers as a world-class supplier of innovative steel products and solutions.Preferred Skills:• Previous mechanic experience.Competency Summary:Think: Think Critically and Drive Change
Lead: Develop Talent and Collaborate
Do: Empower Performance and Deliver ResultsEqual Employment Opportunity:The Transtar companies are a principled companies committed to its core values of safety, diversity & inclusion, environmental stewardship, results & accountability, and focus on cost, quality, and customer. We promote an environment of respect, communication, and collaboration – encouraging new ideas that drive innovation and our collective success.Job Category:Manufacturing & Production Diversity Commitment:UNITED BY STEEL - We are committed to fostering an inclusive workplace culture and celebrate the diversity of our employees. We are all responsible to live these principles and lead by example as we prioritize the physical and psychological safety of every team member.