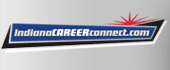 Job Information
Rieth-Riley Construction Company

Asphalt Paving Foreman - Gary, IN

in

Gary

,

Indiana
Join Rieth-Riley and help our team Pave the Road to Success! Rieth-Riley is a team of motivated, highly qualified individuals who are committed to the success of each and every project. The employee (http://www.rieth-riley.com/) owners at Rieth-Riley proudly remain dedicated to moving forward. It's the way we think, the way we act — the way we approach every asphalt (http://www.rieth-riley.com/) , concrete (http://www.rieth-riley.com/) , bridge, and all construction (http://www.rieth-riley.com/) projects. We are a 100% employee-owned company. So, we truly think like owners and take personal pride and care in every project we construct. We offer competitive wages and an excellent fringe benefit package.
SUMMARY
The Foreman has overall responsibility for the successful execution of projects in an innovative, entrepreneurial, and ethical manner. The Foreman has a duty to manage projects in such a manner as to meet schedules and promote safety, quality, and customer satisfaction, while making continuous efforts to maximize long term company profits. The foreman is responsible for maintaining a neat and orderly site.
ESSENTIAL DUTIES AND RESPONSIBILITIES include the following. Other duties may be assigned.
Accountable for controlling project costs.

Optimizing trucking, equipment, and man-hours for the work each day to ensure costs are covered.

Accountable for awareness of project yield; for ensuring that the project conditions and procedures result in the smallest possible variance between actual amount of material and theoretical amount of material.

Accountable for setting crew manpower levels and for assigning the right people to the job; for ensuring that levels of tools, equipment, and material used at the job sites contribute to cost goals

Accurately and timely reports on all cost data and quantity data.

Accountable for compliance with QA specifications; ensures that there is communication between the project and QC Department; responsible for quality workmanship.

Responsible for safety on the project, including holding toolbox talks. Ensures that proper safety equipment and protection is installed on all equipment and reports deficiencies to the proper manager or superintendent; ensures proper personal safety and protective equipment is utilized.

Direct the performance of project craft personnel and report problems to superintendent or manager. Sets acceptable level of expectations and communicates a positive attitude to the employees. Continuously monitors performance towards these expectations and communicates information to the employees to obtain satisfactory results. Performs work of craft personnel on an emergency basis only.

Consults with superintendents, estimators, and managers to determine schedule and project needs for material, manpower, and equipment; is generally aware of the activities of other crews.

Qualifications

Five (5) to ten (10) years of experience in heavy highway and site development preferred

Experience with asphalt paving is a must

Strong technical paver skills preferred

Complete understanding of paver automation

Strong quantitative and analytical skills

Must have good organization skills

Must be quick to adapt and able to thrive in a fast paced, high pressure environment

Problem solving skills with attention to detail

Self-motivated; ability to work independently

Good written and verbal communication skills

Equal Opportunity Employer – It is the policy of Rieth-Riley to assure that applicants are employed, and that employees are treated during employment, without regard to their veteran status, race, religion, sex, sexual orientation, gender identity, color, national origin, age, disability, genetic information, citizen status, and/or any other applicable legally-recognized protected class under local, state, or federal law.

Individuals with disabilities that require reasonable accommodation in order to complete the application process should contact Rieth-Riley's Human Resources Department by phone 574-875-5183 or by email hr@rieth-riley.com.