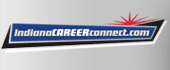 Job Information
Anderson Trucking Service, Inc.

2nd Shift Parts Coordinator

in

Gary

,

Indiana
2nd Shift Parts Coordinator
Apply Now!
Back to search
Location:Gary, IN
Department:Fleet Maintenance
Posted:01-05-2021
Location Name:Gary
Wage:Depends on Experience Hourly
Position Type:Full-Time Hourly
Shift:Afternoon/Evening
Summary
To support the tractor/trailer maintenance and repair function by servicing the parts, equipment, and supply needs of drivers and mechanics/technicians, assisting with the maintenance of proper parts, equipment, and supply inventories, and maintaining work order records.
Education and Experience
A solid understanding of parts and inventory control usually gained through 1-2 years of vocational training and/or related experience.

Must be able to operate basic office machines.

Must also be able to lift 75 pounds.

Proficient in Microsoft Office (Word, Excel, and Outlook) and inventory systems required.

Excellent communication skills (written, listening and verbal).

Must be self-motivated, able to multi-task and work independently.

Must be a team player, amenable to a variety of work projects.

Must be analytical with the ability to apply data.

Must be able to maintain a high level of confidentiality.

Must be proficient in responding to internal and external customer situations, responding to customer needs as required.

Must be able to both think creatively and provide creative contributions to projects.

Must be able to demonstrate a proactive commitment to ATS corporate values and the success of all staff.
Essential Duties and Responsibilities
Service the parts, equipment, and supply needs of drivers and mechanics/technicians.

Receive, issue, run, and ship parts, equipment, and supplies to support the needs of the maintenance department.

Assist with the maintenance of proper parts, and supply inventories.

Repair and recondition Qualcomm and Omnitracs devices and accessories.

Research, order, and communicate availability of out-of-stock and non-stock parts with shop leadership.

Maintain a clean, organized and safe working space and department.

Ensure safety procedures are implemented and followed.

Required to work occasional overtime, Saturdays and other shift vacancies as needed

In support of ATS's culture, all employees are expected to consistently, effectively and reliably perform in accordance with the Company's values as set forth in our core competencies and behaviors (All Employee Competencies and Manager Competencies).

Position may require work responsibilities outside of normal business hours, and infrequent travel may be required.

Performs other duties, tasks, or responsibilities as assigned.
Physical Demands
The physical demands described here are representative of those that must be met by an employee to successfully perform the essential function of this job. Reasonable accommodations may be made to enable individuals with disabilities to perform the essential functions.
This position performs work primarily in an office setting however, will need to go on the Shop floor.
Constantly in a stationary position and occasionally will move around.

Constantly operates a keyboard and mouse and constantly utilizes a computer monitor(s).

Constantly conversing with internal and external customers in person or via phone system.

Required to work in a shop environment with exposure to noise and fumes and occasionally outside in cold or hot weather environments.

Required to stand or walk for long periods of time.

Required to frequently lift and/or move parts or supplies that weigh up to 100 pounds.

Required to walk occasionally; to use hands to finger, handle, or feel objects, tools, or controls frequently; and to reach with hands and arms occasionally.
EEO and Affirmative Action Statement
It is the policy of theATSto provide for and promote equal employment opportunity in employment compensation and other terms and conditions of employment without discrimination based on age, race, creed, color, national origin, gender, sexual orientation, disability, marital status, Vietnam Era Veteran status, genetic predisposition, or carrier status.
TheATSdesignated person for issues concerning Affirmative Action/Equal Employment Opportunity is Employee Relations Manager at 320-255-7400.
ATSis committed to assuring equal employment opportunity and equal access to services, programs and activities for individuals with disabilities. It is the policy of theATSto provide reasonable accommodation to a qualified individual with a disability to enable such individual to perform the essential functions of the position for which he/she is applying or in which he/she is employed.
The policy applies to all employment practices and actions. It includes, but is not limited to, recruitment, job application process, examination and testing, hiring, training, disciplinary actions, rate of pay or other compensation, advancement, classification, transfer, reassignment and promotions.
Apply Now!