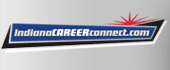 Job Information
NSK Americas

Warehouse Supervisor - 2nd or 3rd Shift

in

Franklin

,

Indiana
Job Summary:
The purpose of this position is to coordinate team efforts towards meeting safety, quality, production and cost goals.
Reviews shift production records to determine if performance targets are being met. Assigns daily tasks to align with achievement of performance targets. Makes recommendations for schedule and sequencing adjustments to ensure success of the shift's targeted production.

Reduce and/or eliminate scrap levels on your respective shift.

Inspects finished products and goods to ensure quality, and that industry standards are met before they are declared ready for use. Resolves quality issues as appropriate.

Works toward team initiatives and provides positive morale supporting efforts on respective shift.

Assists in design of yearly performance objectives and implements and monitors programming to meet desired outcomes.

Coordinates the Unit's scheduling and addresses attendance issues

Provides for safety and welfare of all employees, and monitors compliance of safety and housekeeping.

Ensures compliance to all plant rules and standards.
This job requires a minimum of a High School Diploma or Equivalent and 4 to 6 years of position-related experience; the preferred formal education is a Technical Diploma or Associate's Degree and 6 to 8 years of position-related experience.
If you feel you meet the requirements and wish to be considered, please visit our HR Intranet Talent Acquisition Page to apply.
NSK is an Equal Employment Opportunity Employer, and all qualified applicants will receive consideration for employment without regard to race, color, religion, sex, national origin, protected veteran status, or disability status, or any other characteristic protected by law.
VEVRAA FEDERAL CONTRACTOR
ID: 2021-4225
External Company Name: NSK Americas
External Company URL: www.nskamericacorp.com
Street: 3400 Bearing Drive
Post End Date: 4/27/2021
Telecommute: No