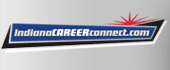 Job Information
Caterpillar, Inc.

Franklin Remanufacturing Assembler (1st shift)

in

Franklin

,

Indiana
Career Area:
Manufacturing & Supply Chain
Job Description:
CATERPILLAR REMANUFACTURING
Caterpillar takes a systems view of the life of our products. We design and manufacture them for multiple lives, our dealers support and service them to maximize their value to the customer, and we remanufacture them at the end of their serviceable life to deliver the next generation of value. Our industry leading engineering and manufacturing expertise, large field population and world class dealer organization make this possible. This total life cycle approach allows us to provide sustainable solutions that help our customers build a better world.
Caterpillar Remanufacturing Division currently has an opening for an Assembler supporting the Reman Powertrain facility located in Franklin, IN. This job will perform tasks associated with disassembling, cleaning, or assembling engines or engine parts. The employee works in a team environment and is accountable for his/her own work and safety.
Job responsibilities will include but are not limited to:
Following established facility safety policies, safe job procedures and hazardous risk assessments and using the

proper Personal Protective equipment for the specific job being performed

Operating machinery such as hand tools, air tools, arbor press, torque wrenches, bearing press or test stand to wash,

strip and/or chemically clean parts, machine parts, or to assemble parts.

Using blueprints, gauges, torque measuring devices and/or other equipment to ensure conformance to quality

specifications

Using software programs and systems such as MFGPRO to process work orders, documentation, and various reporting

functions

Using pallet jacks or mobile equipment to move parts from one area of the shop to another

Recognizing, quarantining, and disposing of nonconforming materials

Performing 5S audits

Operating hand tools, power tools, and other equipment to disassemble or assemble products

Any duties or tasks that may be assigned to promote cross training or support for various areas of the shop

Performing or participating in Safety Stop observations as required

Participating in the Continuous Improvement/Process Improvement Dialogue process

All other assigned duties
Basic Qualifications:
Previous manufacturing and/or remanufacturing experience
Top candidates will also have:
Basic computer skills

Knowledge of engines and engine assembly

1+ years' experience in a manufacturing environment

Experience with tooling such as impact/air tooling

Experience using gauges to measure conformity of parts to various specifications
Physical Requirements:
Certain functions within this job category may require the following:
Physical exertion and effort to safely lift, push or pull components or parts.

Standing or sitting at workstations for extended periods of time.

The safe execution of repetitive motions.

Ability to repetitively lift parts weighing up to 35lbs.

Visual and hearing abilities as appropriate for safe execution of job duties, functions and tasks.
This is a full time position with full benefits including 401K with 6% company match.
Please ensure you frequently sign in to your candidate home for any updates or correspondence for positions that you have applied for. https://cat.wd5.myworkdayjobs.com/CaterpillarCareers
This employer is not currently hiring foreign national applicants that require or will require sponsorship tied to a specific employer, such as, H, L, TN, F, J, E, O. As a global company, Caterpillar offers many job opportunities outside of the U.S which can be found through our employment website at www.caterpillar.com/careers
Relocation assistance is not offered for this position. Any relocation costs incurred would be the responsibility of the selected applicant.
EEO/AA Employer. All qualified individuals - Including minorities, females, veterans and individuals with disabilities - are encouraged to apply.
There's more to work at Caterpillar than just the work itself. We hire smart, friendly people and it shows in our culture. We hold ourselves to high standards and make sure our values of integrity, excellence, teamwork, commitment and sustainability come to life in the way we work. We make sure our employees feel continuously challenged while also supported. We provide professional growth opportunities, including leadership programs. We celebrate the diversity of our team, while also working together as one Caterpillar.
Our culture, like everything at our company, is made possible by each employee's contribution. Person by person, we create the environment we work in, and we are proud of the Caterpillar we've built.
Caterpillar, Inc.