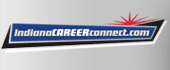 Job Information
Staff Management | SMX

Warehouse Associate $100 Referral Bonuses

in

Frankfort

,

Indiana
With Staff Management | SMX, you'll get a weekly paycheck, learn new skills, meet new people, and work with a great management team in a clean and safe environment.
Immediate need for Packaging Team Members to work at Ryder; a food distribution warehouse located in Frankfort, IN.
Team members will be assembling packaged food displays while working in a clean, team-based work environment. No experience needed. Se habla espanol!
Call today for immediate consideration! 765-419-4012.
Industry: Warehouse/Distribution.
Duties: Perform the required duties with safety and quality as the top priority. Take pride in your work product and your daily productivity. Measure your individual contributions yet enjoy a team of individuals performing a similar function.
Employment Types: Full Time, Long Term.
Recruiting Center: Ryder / Frankfort, IN, 3500 W CO RD 0 NS, Frankfort, IN 46041.
Work Location: Ryder / Frankfort, IN, 3500 W County Road 0 NS, Frankfort, IN 46041.
Job Types: Assembly, General Labor, Hand Packaging, Warehouse.
Shifts: 2nd Shift, 1st Shift.
Attributes: Background Check, Drug Test, Stand for Shift Duration, Must be at least 18 years old.
Benefits: Paid Training, Weekly paychecks, Direct Deposit or Cash Card pay options, Medical / Dental Insurance, Life Insurance, Casual Dress Code.
Lifting Requirements: Able to Lift 50 pounds.
Education Required: No Education Requirement.
Starting Wage: $11.50.
Pay Rate: Hourly Wages.
Bonus: 100$ Referrals! $100 Sign-On Bonus for Perfect Attendance.
Required Skills:
Be at least 18 years old, ability to lift up to 50 LBS, Must be able to perform repetitive motions including bending, stooping, standing for the entire duration of 10 to 12 hours.
OVERTIME REQUIRED. We are willing to train reliable quality-minded and safety-minded team members to work in our Packaging Department.
Nights Shift Schedule- Monday- Thursday 4pm-230am OT on Fri and Sat is REQUIRED
Apply online at: Apply.smjobs.com Enter job code: 76RYD
Click here to view more details (https://video.digi-me.com/out_track/flv2/job/XZ0017?w=100&p=1)
SM | SMX is an equal opportunity employer and all qualified applicants will receive consideration for employment without regard to race, color, religion, sex, national origin, disability status, sexual orientation, age, gender identification, protected veteran status, or any other characteristic protected by law.
Staff Management | SMX