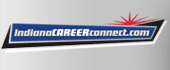 Job Information
American NTN Bearing Mfg. Corp.

Quality Inspector - 2nd and 3rd Shift

in

Frankfort

,

Indiana
Description
*PURPOSE *
To perform this job successfully, an individual must be able to perform each essential duty satisfactorily. Reasonable accommodations may be made to enable qualified individuals with disabilities to perform the essential functions. We run a 24/7 auto parts manufacturing plant, where we do CNC machine work for CV Joints/HUBs.
MAJOR RESPONSIBILITIES
65% - Performs first piece, in-process, and final inspections on all products (including cutting samples)
20% - Prepare QC reports,
10% - Audit departments to ensure quality assurance (line checks)
05% - Other duties as assigned (includes off-site sort/transfer needs)
*OTHER RESPONSIBILITIES *
Performs day-to-day first piece, in-process, and final inspections on all product. Rotates between all stations in the QA Lab. Audits departments daily to ensure quality assurance. Prepare routine QC reports. Visit customer site locations as needed to sort/transfer product.
*QUALIFICATIONS / EXPERIENCE / KNOWLEDGE *
Accuracy – Ability to perform work accurately and thoroughly
Communication, Oral – Ability to communicate effectively with others using the spoken word.
Problem Solving – Ability to find a solution for or to deal proactively with work-related problems. Technical Aptitude – Ability to comprehend complex technical topics and specialized information.
Working Under Pressure – Ability to complete assigned tasks under stressful situations.
Assist newly hired employees on all aspects of the position.
Ensure safety, quality and efficiency standards are being met
Must be able to lift 20 pounds on a regular basis
Good mathematical skills
Ability to follow written and verbal instructions
Strong computer skills
*EDUCATION - SPECIAL TECHNICAL SKILLS *
High School Diploma or GED
PHYSICAL REQUIREMENTS
Ability to wear (PPE) (High visibility clothing, ear protection, safety glasses, Steel toes).
Job: Quality Control Inspector
Primary Location: Indiana-Frankfort-741 S County Rd 200 West
Organization: Operations
Job Posting: Feb 19, 2021, 4:15:34 PM
Req ID: 74115X