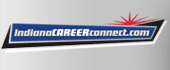 Job Information
Fontana Fasteners

Inventory Control Specialist, Spec - MNF - Dist Ship/Rcvng

in

FRANKFORT

,

Indiana
Inventory Control Specialist, Spec - MNF - Dist Ship/Rcvng
Frankfort Distribution, 3595 W STATE ROAD 28, FRANKFORT, Indiana, United States of America Req #765
Thursday, April 15, 2021
Our employees are the reason for our success
Position Summary:
Assist the organization in managing of the inventory process. This will include the product life cycle: raw material, work in process (WIP) and finished goods (FG). Will develop an order submission process, submit raw material purchases, monitor and analyze inventory transactions to ensure accurate reporting of work in process and finished goods inventory. Will complete parts data entry into QAD system, recognize and resolve quantity discrepancies, make quantity reports, create request tickets as needed, and prepare extensive quantitative statements that help with inventory control duties. Will be involved in daily product movement to ensure on time delivery and accurate documentation. Continuous improvement of processes and inventory accuracy are an ongoing function of this position.
Duties & Responsibilities:
Run reports, analyze data and perform thorough research and document inventory discrepancies. Identify root causes, supply possible solutions, prepare transactions to maintain accurate inventory records for raw material, work in process and finished goods products. Evaluate current and anticipated requirements, plan programs to meet business needs.

Will monitor warehouse transfers for accuracy and cost effectiveness. Completes warehouse report to reconcile product received versus product labeled for finished goods.

Monitor and review system generated exception reports and dispatch reports for accuracy. Review exceptions report and analyze all negative variances to determine what adjustments are required to correct negative variances.

Accurate completion of inventory movements, including pack reports and sort reports. Ensure that the unit of measure "in" is the same as the unit of measure "out".

Coordinate purchase contracts following applicable company processes. Perform required functions from initiation of intent to purchase through to satisfactory delivery of material. Establish priorities, initiate and manage projects and meet deadlines.

Monitors supplier performance against contractual agreements such as purchase orders and blanket orders.

Updates QAD system to maintain inventory at warehouse.

Troubleshoots inventory problems and aids in material flow. Work with key personnel to effectively implement process improvements to operational procedures in an effort to proactively optimize overall location and item level accuracy and maintain the highest possible productivity levels.

Oversees disposition of scrap or waste product and materials. Responsible for E&O transactions, removal, and disposition.

Coordinate a cycle count program in a perpetual inventory environment. Identify necessary recounts and processes to be monitored, identify and correct discrepancies on items at the location level as needed. Provide regular reports on the results and a ids in the systematic investigation of Quality Corrective Actions for department.

Education, Knowledge, Skills & Abilities Required:

High School Diploma or equivalent

Minimum 2-4 years experience in inventory, purchasing or similar field

Fluent in English (both strong verbal and written communication skills).

Experience using Google for Work.

Experience with MRP/ERP systems (QAD).

E xperience using MS Office applications ( Excel, Word , PowerPoint).

Familiarity with warehousing and inventory control processes and procedures.

Knowledge of material flow throughout the manufacturing and final processing operations.

Exhibits ability to interpret and explain inventory.

Exhibits ability to think creatively in order to devise best inventory control practices.

Exhibits ability to apply common sense understanding to carry out instructions furnished in written, oral, or diagram form.

Exhibits ability to deal with problems involving several concrete variables in standardized situations.

Excellent communication skills.

Strong interpersonal and leadership skills.

Demonstrates strong organizational skills.

Possesses exceptional math skills

Works well with a team.

Positive attitude
We consider all applicants without regard to race, color, religion, national origin, sex, age, sexual orientation, marital status, handicap, genetic infiltration, disability or status as a veteran. Fontana reserves the right to require a drug screening at any time during the employment process.
Other details
Job Family Process Operator - Specialist

Pay Type Hourly
Apply Now
Frankfort Distribution, 3595 W STATE ROAD 28, FRANKFORT, Indiana, United States of America