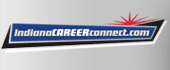 Job Information
American NTN Bearing Mfg. Corp.

Facilities Maintenance Electrician

in

Frankfort

,

Indiana
Description
POSITION SUMMARY
ESSENTIAL FUNCTIONS
Reasonable Accommodations Statement
To perform this job successfully, an individual must be able to perform each essential duty satisfactorily. Reasonable accommodations may be made to enable qualified individuals with disabilities to perform the essential functions.
Essential Functions Statement(s)
This position is a hands-on job focusing on repair and maintenance of CNC equipment, production automation, and facilities support equipment. Technician will perform troubleshooting and repair on a variety of machines and building systems. Other tasks may include machine repair, fabrication, assembly of mechanical components to repair, modify or improve production processes and increase machine up-time. At times will work closely with the Engineering Department to implement improvement projects and train on in-depth repairs / overhauls. Will be responsible for following all OSHA and EPA regulations in the performance of daily tasks and to inform management of any potential safety hazards or violations.
POSITION QUALIFICATIONS
Competency Statement(s)
Accuracy – Ability to perform work accurately and thoroughly.
Communication – Ability to communicate effectively with others.
Problem Solving – Ability to find a solution for or to deal proactively with work-related problems.
Technical Aptitude – Ability to comprehend complex technical topics and specialized information.
Working Under Pressure – Ability to complete assigned tasks under stressful situations.
SKILLS & ABILITIES
Education:High School Diploma or GED, Associates degree in a technical field (preferred)
Experience:3+ years as an Industrial Electrician**
Computer Skills:Excel, Power Point & PLC
Other Requirements:
Ensure safety, quality, and efficiency standards are being met at all times.
Must be a self-starter and self-motivated to perform at a high level.
Must be willing to train newly hired employees on technical aspects of their position when needed.
Advanced electrical troubleshooting & repair skills required – ability to run conduit, pull wire, use of testing equipment, reading and drawing electrical circuits.
Strong electrical and electronics background preferred: PLC, servo amplifiers, frequency drives, sensors, HMI, 3-phase power.
Fire system PM's and repair experience.
Switch gear PM's and repair experience.
Strong leadership skills
Ability to thrive in a hands-on, fast-paced, target-driven manufacturing environment.
Experience in welding, using manual lathe, and milling machine is a plus.
Experience / knowledge using LOTO (Lock Out Tag Out)
PHYSICAL DEMANDS
If applicable, list the physical demands of the job, followed by the frequency the particular demand will have to be met as described here:
Physical Demands Lift/Carry
Stand (Frequently) 10 lbs or less (Constantly)
Walk (Constantly) 11-20 lbs (Constantly)
Sit (Occasionally) 21-50 lbs (Frequently)
Handling/Fingering (Constantly) 51-100 lbs (Occasionally)
Reach Outward (Constantly) Over 100 lbs (Not applicable)
Reach Above Shoulder (Constantly) Push/Pull
Climb (Frequently) 12 lbs or less (Constantly)
Crawl (Frequently) 13-25 lbs (Constantly)
Squat or Kneel (Frequently) 26-40 lbs (Frequently)
Bend (Frequently) 41-100 lbs (Occasionally)
(Occasionally) Occupation requires this activity up to 33% of the time (0 to 2.5+ hrs/day).
(Frequently) Occupation requires this activity from 33% to 66% of the time (2.5 to 5.5+ hrs/day).
(Constantly) Occupation requires this activity more than 66% of the time (5.5+ hrs/day).
Other Physical Requirements **
Ability to wear personal protective equipment (PPE) (High visibility clothing, ear protection, safety glasses).
*WORK ENVIRONMENT *
We run a 24/7 auto parts manufacturing plant, where we do CNC machine work for CV Joints/HUBs.
Job: Maintenance Technician
Primary Location: Indiana-Frankfort-741 S County Rd 200 West
Organization: Operations
Job Posting: Feb 8, 2021, 3:27:58 PM
Req ID: 74115T