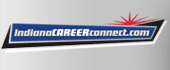 Job Information
ADM

Department Superintendent- Frankfort, IN

in

Frankfort

,

Indiana
Job Title:
Department Superintendent- Frankfort, IN
Department/Function:
Operations
Job Description:
Department Superintendent – Frankfort, In
This is a full-time, exempt position.
JOB RESPONSIBILITIES
Ensures, daily, the safety of all operations personnel through;

Encouraging employees to work safely with environmental awareness and good manufacturing practices in mind.

Compliance with occupational safety and health regulations.

Recommendations for improvements to company facilities, equipment and safety programs.

Coordinates operation of the production area to insure adherence to established product, environmental, safety and housekeeping quality guidelines set by the company.

Interacts directly with Shift Supervisors to produce desired operational results and employee development.

Continually fine-tuning and optimizing the process, to improve efficiency and safety in the production area.

Serves as a primary contact for operational, production and maintenance planning, giving guidance as to the priorities.

Conducts daily review of paperwork (i.e. Operational, quality reports and Production Review).

Supports outlying areas of the plant (Elevator, Refinery, Boiler Room,) and gives guidance to the area supervisors.

Leads in the development of area optimization projects through;

MOC generating

AFE generating

Issuing of Work Orders

Walking down and punchlist development of projects and jobs.

Supports Quality and the Food Safety Management System and possibly as member of the Food Safety Team.

Involved in employee coaching and discipline.

Is the primary point of contact for the Facility Environmental department and partners with them to ensure environmental compliance.

Mentors and coaches production engineers. Reviews all upcoming engineering projects.

Manages the Global Risk Consultants report. Delegates action items and prepares for audits.
QUALIFICATIONS
Bachelor's degree in Engineering or 4+ years of experience in a production leadership role

Minimum of four years production and experience

Demonstrated extremely strong commitment and leadership in plant safety programs

Excellent communication skills – both oral and written

Interpersonal skills employed include handling conflict; motivating, instructing, and training

personnel in a fair, honest, and direct way

Technical competence in mechanics, instrumentation, controls, calculations, and utility systems

Proficient computer skills

Ability to effectively manage time for optimal results

Able to utilize independent judgment to solve problems, have excellent organizational skills to

Effectively handle multiple ongoing tasks, meet deadlines, and strive for continuous improvement and high expectation of direct reports
Relocation assistance is available with this position.
This position offers a complete benefit package, including 401K/ESOP, pension, health, life and dental insurance.
ADM requires the successful completion of applicable pre-employment drug screen, medical questionnaire and a background check.
City:
Frankfort
State:
IN - Indiana
Ref ID:
#LI-NA2
EEO:
ADM is an equal opportunity employer and makes employment decisions without regard to race, color, religion, sex, sexual orientation, gender identity, national origin, age, disability and veterans status.
About ADM::
At ADM, we unlock the power of nature to provide access to nutrition worldwide. With industry-advancing innovations, a complete portfolio of ingredients and solutions to meet any taste, and a commitment to sustainability, we give customers an edge in solving the nutritional challenges of today and tomorrow. We're a global leader in human and animal nutrition and the world's premier agricultural origination and processing company. Our breadth, depth, insights, facilities and logistical expertise give us unparalleled capabilities to meet needs for food, beverages, health and wellness, and more. From the seed of the idea to the outcome of the solution, we enrich the quality of life the world over. Learn more at www.adm.com.
ADM