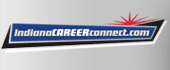 Job Information
Fontana Fasteners

Cost Estimator

in

FRANKFORT

,

Indiana
Cost Estimator
Frankfort, 3595 W STATE ROAD 28, FRANKFORT, Indiana, United States of AmericaReq #705
Friday, February 19, 2021
Our employees are the reason for our success
This salaried exempt role reports to the Sr. Product Manager, as part of the Sales, Marketing and Business Development team. The role will be based out of our facility in Frankfort, Indiana.
Position Summary
Prepares cost estimates for manufacturing of products or services requested to aid management in quoting on or determining price of products or services. Analyze blueprints, specifications, proposals, and other documentation to prepare time, cost, and labor estimates for products or services, while applying knowledge of specialized methodologies, techniques, principles, or processes.
Position Responsibilities Include But Are Not Limited To:
Computes cost estimates for materials, subcontracted work, production activities and requirements, and labor to manufacture fastener parts, subassemblies or services.

Itemizes tools, fixtures, or equipment to be utilized by the company or purchased from outside sources.

Compiles list of type of materials or equipment requirements, utilizing knowledge of products to be manufactured, services to be performed, or type of product to be manufactured, using blueprints and specifications.

Reviews data to determine material and labor requirements and prepares itemized lists.

Computes cost factors and prepares estimates used for management purposes, such as planning, organizing, and scheduling work, preparing bids, selecting vendors or subcontractors, and determining cost effectiveness.

Conducts special studies to develop and establish standard hour and related cost data or effect cost reductions.

Consults with internal and external personnel, customers, and suppliers/vendors to discuss and formulate estimates and resolve issues.

May specialize according to particular service performed, type of product manufactured, or phase of work involved, such as tool and fixture costs, production costs, construction costs, or material costs.

Demonstrates and develops a collaborative cross-functional approach to drive applications and new product development.

Conducts study or survey on need or problem to obtain data required for solution.

Confers with management, engineering, production, sales and marketing staff to determine engineering feasibility, cost effectiveness, and customer demand for new and existing products.

Follows quote and feasibility process for auditing purposes.

Advises management of new developments, which may affect profit, schedule, costs, customer relations, and/or interdepartmental relations.

Performs other duties as assigned by the supervisor.
Qualifications-Education/Experience
Required:
Associates degree with science related concentration or at least two (2) years product costing experience in a manufacturing facility along with high school diploma or GED

Must possess thorough knowledge of manufacturing processes, with a preference in metal forming requirements

Strong knowledge of financial costing methods

Ability to read and interpret product blueprints

Ability to communicate with and understand the needs of non-technical internal clients

Business knowledge will include prior automation support for manufacturing, engineering, sales and marketing, finance, procurement, human resources and other administrative functions

Ability to perform effectively within budgetary guidelines

Strong sense of urgency and personal commitment

Ability to build strong and dependable teams

Possesses excellent written, verbal and presentation skills

Proficient Office Suite skills
Preferred:
Experience in applications engineering a plus
Travel Requirements
Ability to travel, if deemed necessary
We consider all applicants without regard to race, color, religion, national origin, sex, age, sexual orientation, marital status, handicap, genetic infiltration, disability or status as a veteran. Fontana reserves the right to require a drug screening at any time during the employment process.
Other details
Job FamilyCost/Pricing Est - Interm

Pay TypeSalary

Required EducationHigh School
Apply Now
Frankfort, 3595 W STATE ROAD 28, FRANKFORT, Indiana, United States of America