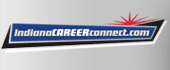 Job Information
Pattern Energy Group

Wind Technician 1

in

Fowler

,

Indiana
Pattern Energy Group is an independent, fully integrated energy company that develops, constructs, owns and operates renewable energy projects and transmission assets across North America, Japan, and parts of Latin America. The company focuses primarily on wind, solar and transmission.
The Pattern Energy Group team has a history as one of the top North American renewable energy and transmission providers in the industry. The team is dedicated to delivering the highest value for its customers, partners, financial supporters and the communities in which it works, while exhibiting a strong commitment to promoting environmental stewardship and corporate responsibility.
Pattern Energy Group operates in the United States, Canada, Japan, and Mexico with offices in San Francisco, Houston, San Diego, New York, Tokyo, and Toronto. Pattern Energy Group's corporate headquarters is in San Francisco.
Job Purpose
This position is responsible for the onsite operations, maintenance, repairs and replacement of equipment on a wind powered generation plant as directed by the Facility Manager.
Key Responsibilities
Operate and maintain wind turbines and associated wind plant equipment, including substation, transmission lines, collection system, tower switchgear, and other various Balance of Plant activities.
Read schematics to troubleshoot complicated mechanical, electrical, and hydraulic problems with variable pitch, variable speed control systems and components.

Perform mechanical and electrical component repair or replacement of parts to correct malfunctions following all manufacturers' requirements.

Comply with all project environmental health and safety programs.

Perform preventive maintenance in accordance with OEM and/or Pattern Energy maintenance practices.

Adhere to effective internal controls.

Operate and Maintain service vehicle.

Maintain tools in good working order and well organized.

Perform data collection and prepare reports to meet wind plant reporting requirements
Requirements
One year college or technical school certificate; or 5-7+ years of related experience or wind industry training; or equivalent combination of education and experience.
Valid driver's license and acceptable driving record.

Ability to climb 80+ meter steel towers on a daily basis to perform maintenance in the nacelle and hub.

Ability to frequently lift items weighing 1 to 60 pounds and occasionally lift items from 61 to 100 pounds.

Advanced computer skills utilizing word processing, spreadsheets, email, facility control, management and reporting systems, including the use of computerized diagnostic and troubleshooting tools.

Ability to interpret and follow a variety of instructions furnished in written, oral, diagram, or schedule form.

Willing to work overtime on holidays, weekends, and on short notice. Participate in an on-call schedule.

Ability to work in adverse weather conditions.

Ability to work around low and medium voltage.

Ability to solve practical problems and deal with a variety of discrete variables in situations where only limited standardization exists.

Weight must not exceed 285 lbs. excluding equipment/gear worn when performing job related tasks.

Knowledge of heavy equipment required for facility maintenance with a working knowledge of crane and rigging requirements.

Experience with maintenance and electronic testing equipment. (i.e. voltage testers, amp clamps, oscilloscopes, meg-ohmmeters, infrared testers, hydraulic torque equipment, alignment and various hand and power tools.)

Willingness and desire to increase professional knowledge of turbine equipment, including safety regulations. May require travel to other wind sites within U.S. or Canada.
Preference may be given to candidates with the following:
Experience in power plant operations and maintenance.

Experience in wind plant operations and turbine experience; including specific experience in wind turbine power converters.

Experience in medium/ high voltage switching.
Pattern Energy Group is an Equal Opportunity Employer
ID: 2020-1674
External Company Name: Pattern Energy Group LP
External Company URL: www.patternenergy.com
Street: 2870 W. State Rd. 18