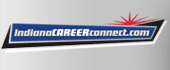 Job Information
BAE Systems

Test Equipment Build and Maintenance - TECM

in

Fort Wayne

,

Indiana
Job Description
PLEASE NOTE: Candidate must be able to work First, Second, or Third Shift.
Construct, calibrate, install, troubleshoot, and repair a variety of equipment including complex test systems with a wide variety of instrumentation for production, test, inspection and quality control use. Work involves design development, construction, check out, modification, and support of test equipment assemblies with complex electronic content, both analog and digital. Work includes special requirements for high frequency, high voltage, high impedance, as well as a variety of other distributed circuit parameters. Position requires the support of test equipment through the writing and or modification of stored software programs. Individuals must be able to devise circuitry and build test equipment to perform tests with specifications stated only in general form. The calibration and adjustment of instruments to be used in test systems is also required. Assist operators and testers as required to learn use of test equipment. Work from schematics, drawings, instruction manuals, and verbal or written instructions. Develop and maintain necessary records on design and performance of equipment and associated duties. Work with engineers and specialists in the testing and application of equipment. Perform related duties including material movement while maintaining a safe clean work area.
Quality is the responsibility of all employees and each must have a thorough understanding of the quality policy and the appropriate procedures, standards, and actions as they apply to process and product activities, and as directed by the employee s team leader/supervisor. Employees have the responsibility and authority to identify, record, control, correct, and verify any and all nonconformities relating to their job.
Employees are expected to comply with all applicable safety rules, security requirements, Equal Employment Opportunity regulations, Environmental Safety & Health policies, and the Code of Ethics and Business Conduct.
ESSENTIAL FUNCTIONS:
Construct, perform complex diagnosis, troubleshoot, repair, and install intricate electronic and mechanical equipment and systems.

Use precision measuring and analytical test equipment processes to calibrate a variety of electrical and mechanical equipment and systems.

Ability to interpret and apply requirements from provided instructions (i.e. blueprints, manuals, schematics, layouts, verbal instructions, etc.)

Maintain accurate and timely records, electronic and manual

Assure calibration and equipment compliance as required

Provide instructions and training on use of newly constructed or diagnosed equipment

Perform duties related to proper material movement and handling

Maintain a safe and clean work area
Required Education, Experience, & Skills
REQUIRED EDUCATION:
High school diploma or equivalent

Associates electronics degree or equivalent
REQUIRED SKILLS:
Ability to perform technical application requirements

Ability to read, comprehend and apply written work instructions

Ability to work in a collaborative, team oriented environment

Good verbal and written communication skills

Good manual dexterity and eye/hand/finger coordination for handling small mechanical and electrical equipment

Information entry via a computer
PHYSICAL REQUIREMENTS:
Lifting up to 50 pounds,

Long periods of sitting and or standing

Good manual dexterity requiring the use of both hands

Visual acuity or correctable vision, color vision
ENVIRONMENTAL CONDITIONS: Exposure to electrical, chemical, and mechanical safety hazards.
Test Equipment Build and Maintenance - TECM
63332BR
EEO Career Site Equal Opportunity Employer. Minorities . females . veterans . individuals with disabilities . sexual orientation . gender identity . gender expression
BAE Systems