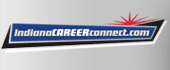 Job Information
BCD Travel

Senior Operations Manager Americas

in

Fort Wayne

,

Indiana
In this role you lead the Siemens travel operations Americas team. You lead the effort to improve work processes, ensure the customer is satisfied and goals are met. If you are up for a challenge in a complex yet fun environment, please read more about the role below and apply.
Senior Operations Manager Siemens AmericasFulltime, virtual US or Canada
We're BCD Travel, one of the world's leading corporate travel management companies with offices around the globe. We help our clients travel smart and achieve more. In this role you are responsible for the overall management and performance of the travel operations team for Siemens. This includes operational performance, client servicing and retention, employee management and budgetary and cost management.
This is what you do:
Lead the effort to review current work processes, procedures and policies, seeking efficient and effective improvements

Ensure customer satisfaction is measured and goals are met; implementing plans for continuous improvement

Provide direction to the team for improved customer satisfaction

Review operations performance reports and provide direction and implement programs to improve the performance

Work with performance data to maximum the effectiveness and efficiency of the team

Support team members on their job responsibilities and coach team members for improved performance and career planning

Monitor and control departmental expenses, implement improvements to improve the profitability of the department

Support implementation of new business (client, technology, processes, etc.) successfully and on-budget
This is who you are:
Minimum of six years corporate travel experience

Strong leadership skills, prior managerial experience of 4-5 years

Multinational experience

Thorough knowledge of travel operations

Prior budget and cost management experience

Highly motivated with a preference to work in a complex environment

Excellent command of English

Good command of Spanish is preferred

Ability to travel when needed
About usBCD Travel helps companies make the most of what they spend on travel. We give travelers innovative tools that keep them safe and productive and help them make good choices on the road. We partner with travel and procurement leaders to simplify the complexities of business travel, drive savings and satisfaction, and move whole companies toward their goals. In short, we help our clients travel smart and achieve more. We make this happen in 109 countries with almost 14,900 creative, committed and experienced people. For more information, visit www.bcdtravel.com.
What to do next?Did the vacancy grab your interest and is this your next career move? Don't wait anymore to create a profile and upload your resume and cover letter via the website. Do you have questions about this role? Feel free to reach out to us via jobsemea@bcdtravel.com Please send your application via the website and not by e-mail.
BCD Travel is committed to creating a diverse work environment and is proud to be an equal opportunity employer. All qualified applicants will receive consideration for employment without regard to race, color, religion, gender, sexual orientation, national origin, disability, age and veteran status. BCD Travel complies with applicable laws in the countries in which we operate. We endeavor to make this site accessible to any and all users. If you would like to contact us regarding the accessibility of our website or need assistance completing the application process, please contact us at careers@bcdtravel.com.
BCD Travel