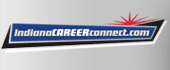 Job Information
BAE Systems

Senior Master Scheduler

in

Fort Wayne

,

Indiana
Job Description
The Master Scheduler is the focal point for coordinating supply chain plans / strategy.The scheduler coordinates the Sales and Operations Planning (S&OP) process to ensure the master production schedule satisfies the business requirements.The scheduler develops and implements long-term supply chain strategies through a master production schedule that satisfies customer demand and maintains optimum resource utilization. The scheduler balances current and future customer demand requirements with manufacturing and supplier capabilities/capacities to ensure successful completion of customer requirements.
The Master Scheduler optimizes the scheduling system by coordinating updates of critical inputs to the ERP system, including such parameters as planning calendar, lead times, time fences, safety stocks, lot sizes, action messages, and other order modifiers.The Master Scheduler will foster, drive, promote, or participate in continual communications with manufacturing, sales, and supply chain teams. Inform all stakeholders of potential problems, opportunities and recommend alternatives related to forecasted and non-forecasted orders.
This position requires that the individual possess a strong understanding of procurement and planning process steps. Candidate will be expected to train and mentor junior level supply chain team members. This position relies on experience and judgment to organize, plan, and accomplish department objectives with a wide degree of creativity, continuous improvement approach, and latitude expected to fulfill a variety of duties.
The Master Scheduler will drive to connect analytic insights to decision and action.Scheduler will partner with stakeholders on the development and implementation of projects that improve overall scheduling and risk mitigation.Candidates will manage data and prepared reports as needed to facilitate and recommend actions to ensure optimal supply chain execution.
Required Education, Experience, & Skills
Master Scheduling experience in a large multifaceted electronic manufacturing environment

Familiarity with defense aerospace industry & regulations

Significant ERP System Experience (Oracle, SAP, Other), inclusive of shop floor control systems

Knowledge of Manufacturing processes

Sales & Operations Experience / knowledge

Inventory / stockroom management

Project Management experience

Ability to verbally and accurately report production status to program team or factory team

Strong analytical and problem solving skills

Create presentation materials and give presentations to leadership team, production team, and customers

Microsoft Office skills (Word, Excel, Power Point)

Significant ERP System Experience (Oracle, SAP, Other)

Ability to analyze, react, and train on exceptions in MRP, especially around Bills of Material, Material Planning, Purchase Requisitions, Purchase Orders and ECOs. The individual would be proactive to reduce exceptions and may influence system change requests to the MRP system. Microsoft Office Skills (Word, Excel, Power Point)
Preferred Education, Experience, & Skills
-[if !supportLists]->-[endif]->Bachelor s degree in Business/Supply Chain or related field
-[if !supportLists]->-[endif]->Advanced level education completed or in process
-[if !supportLists]->-[endif]->APICS certified
-[if !supportLists]->-[endif]->Ability to implement Lean & Six Sigma improvements
-[if !supportLists]->-[endif]->Root Cause/Corrective Action Skills
-[if !supportLists]->-[endif]->Subject Matter Expert (SME) knowledge in two or more of the following: Supply Chain, Demand Planning, Sales and Operations Planning (S&OP), Inventory Management, and Rough Cut Capacity Planning or Production Planning
Senior Master Scheduler
64213BR
EEO Career Site Equal Opportunity Employer. Minorities . females . veterans . individuals with disabilities . sexual orientation . gender identity . gender expression
BAE Systems